Inspiring Individuality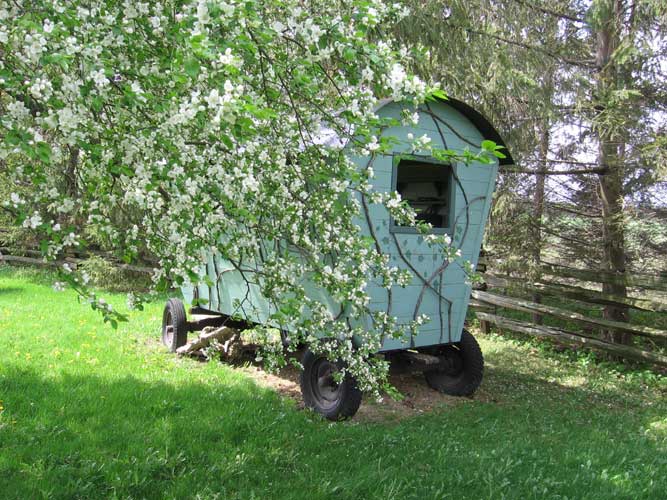 Watch DEFIANCE and see if you can spot our caravans.
Three were used in the filming of Season 1
Recent Caravans:
Small Ledge Wagon - available for sale
8' long, 6' wide, 6.5' high, enclosed single bed
The sky blue roof reflects whatever colour the sky is... beautifully.
Not quite finished, but into winter storage.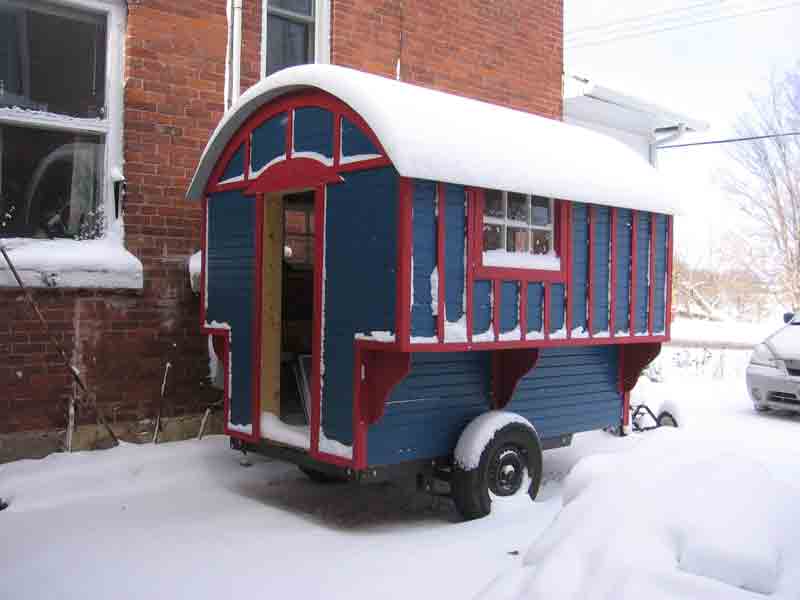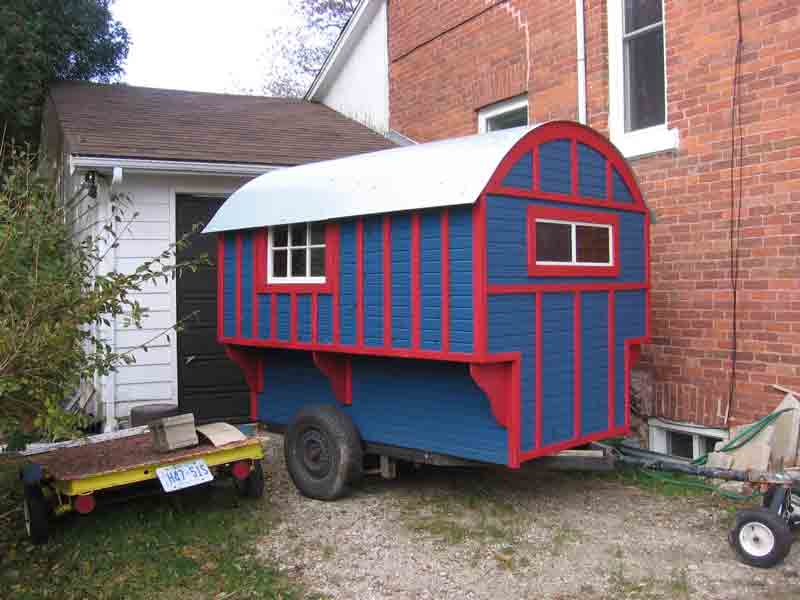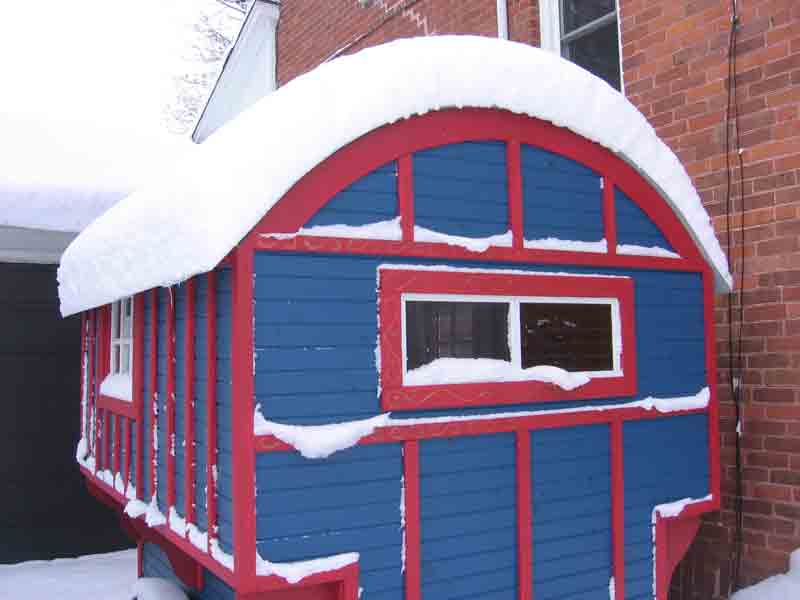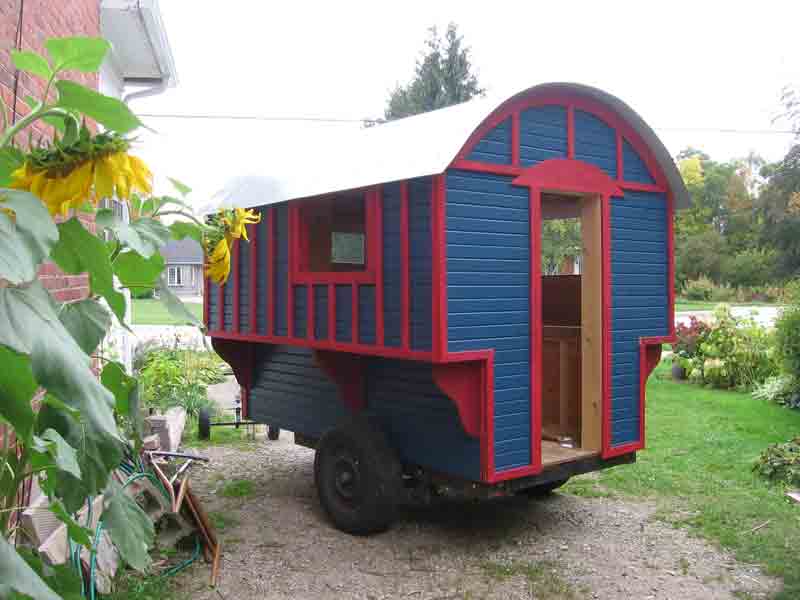 Ledge on a Farm Wagon
Here are the stained glass windows for this caravan!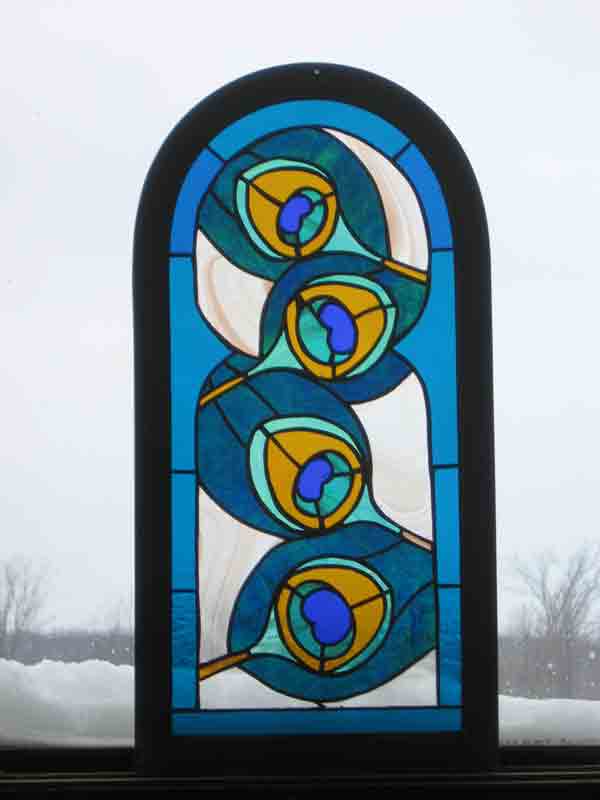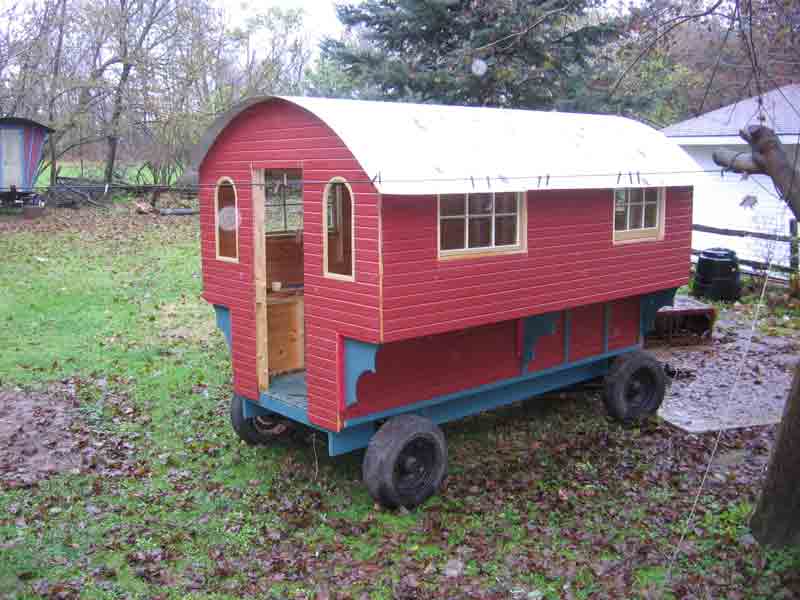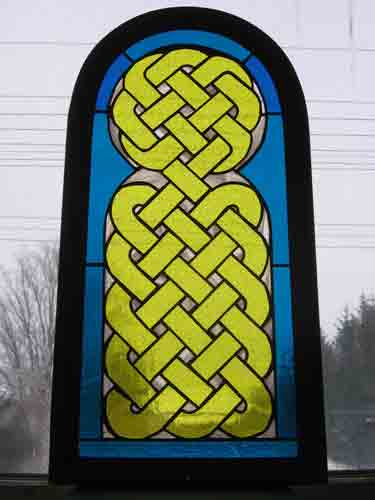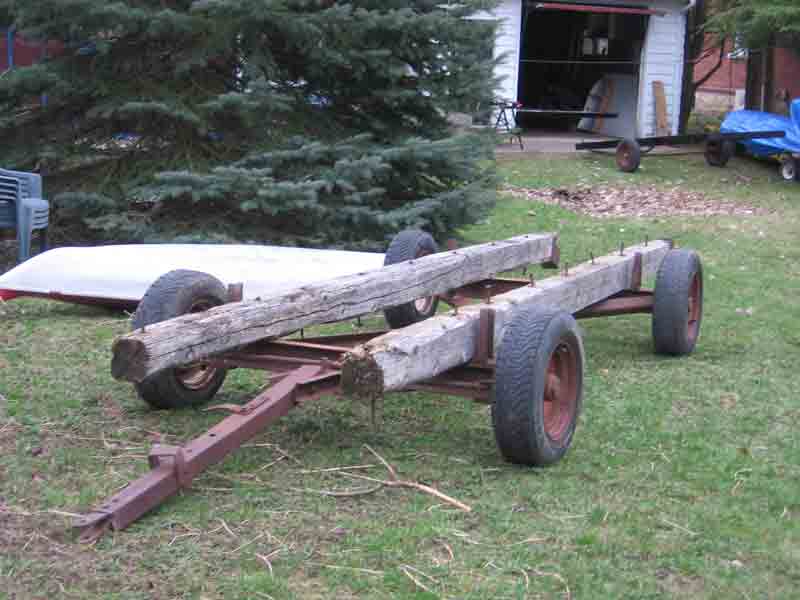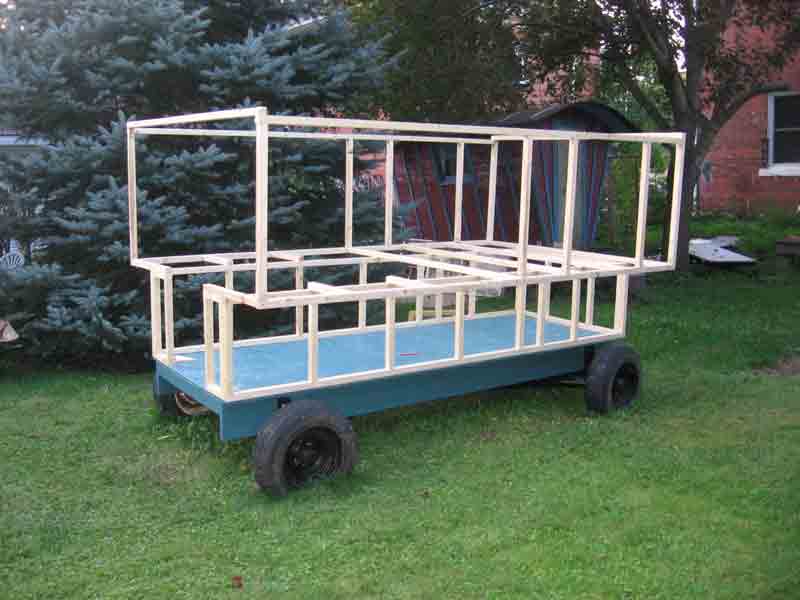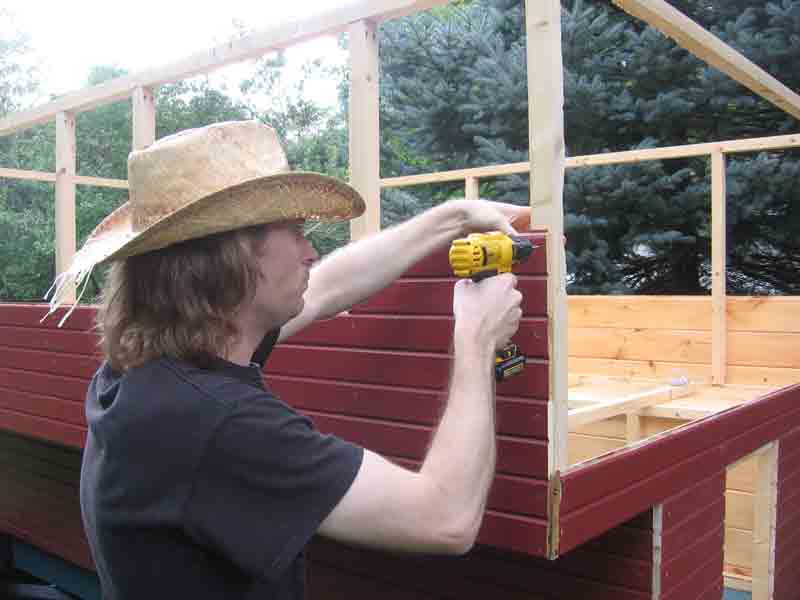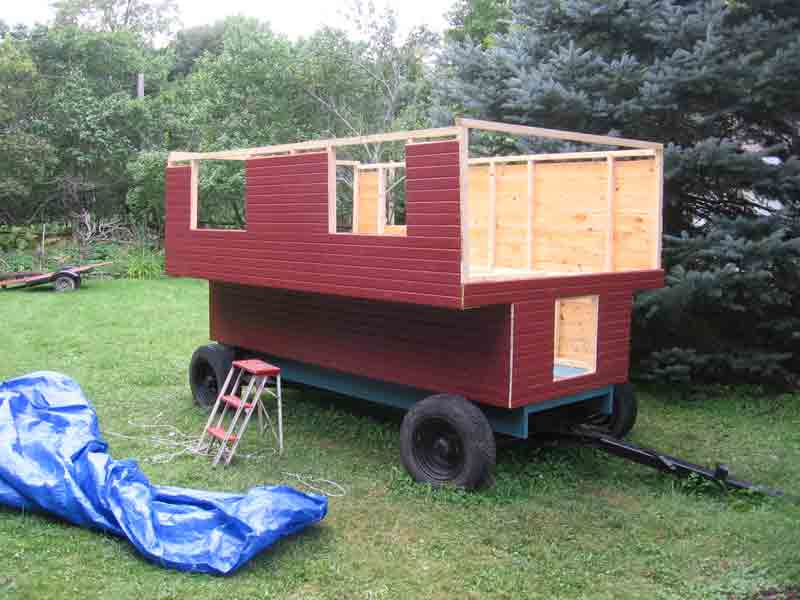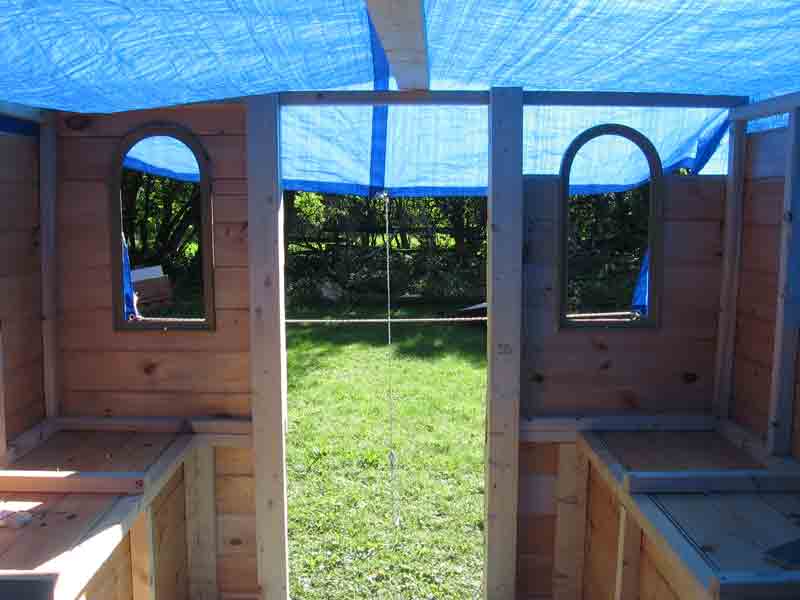 11 ft cedar ledge wagon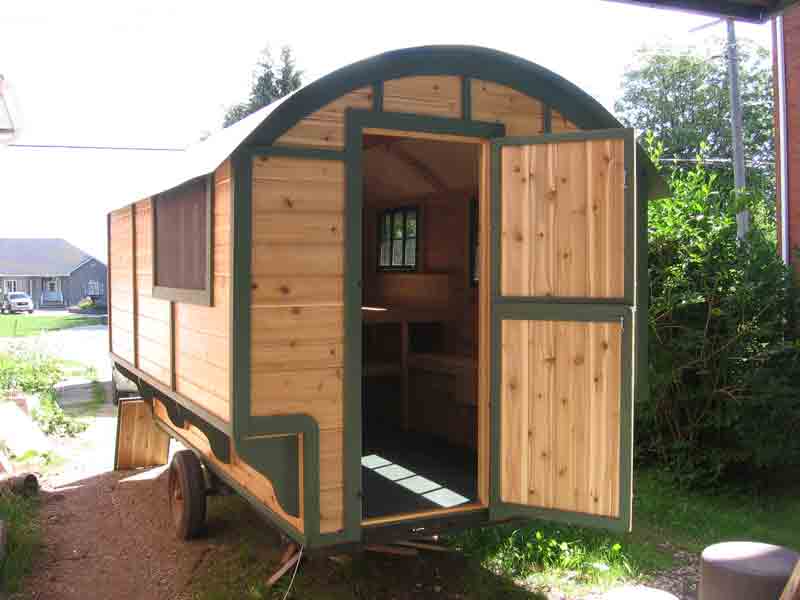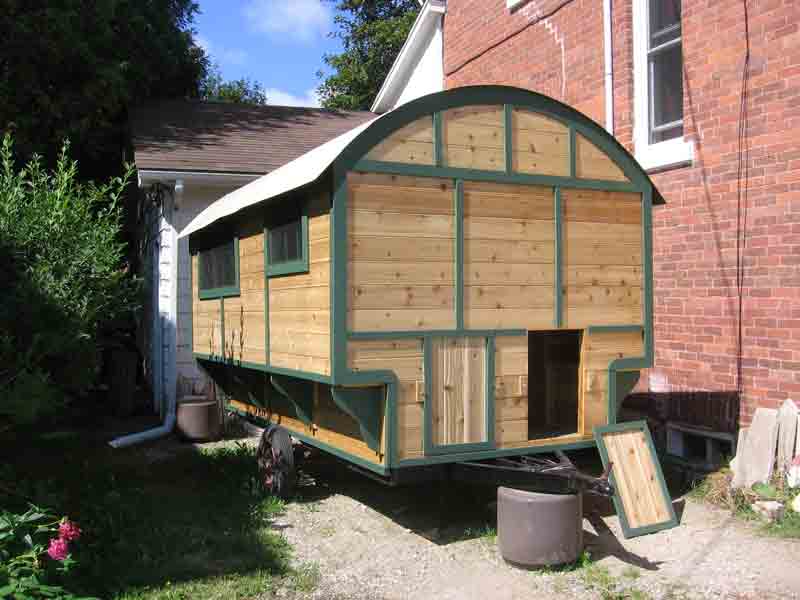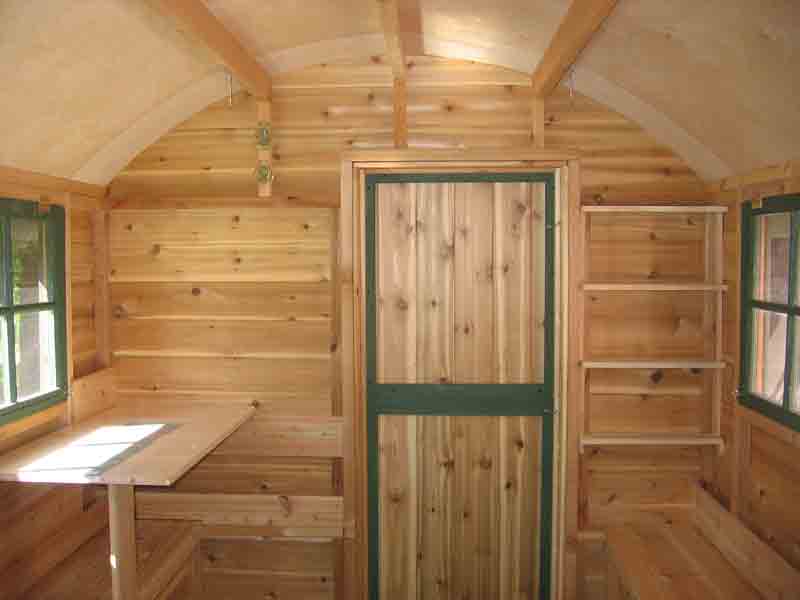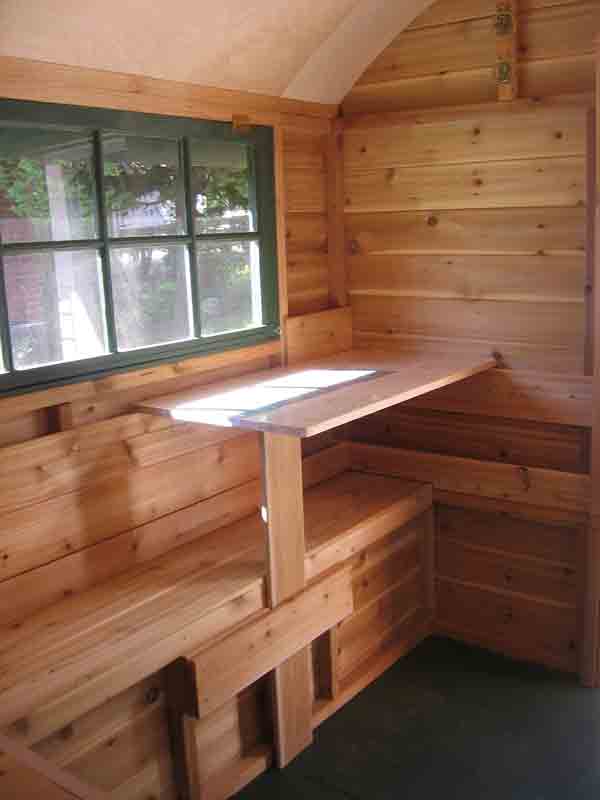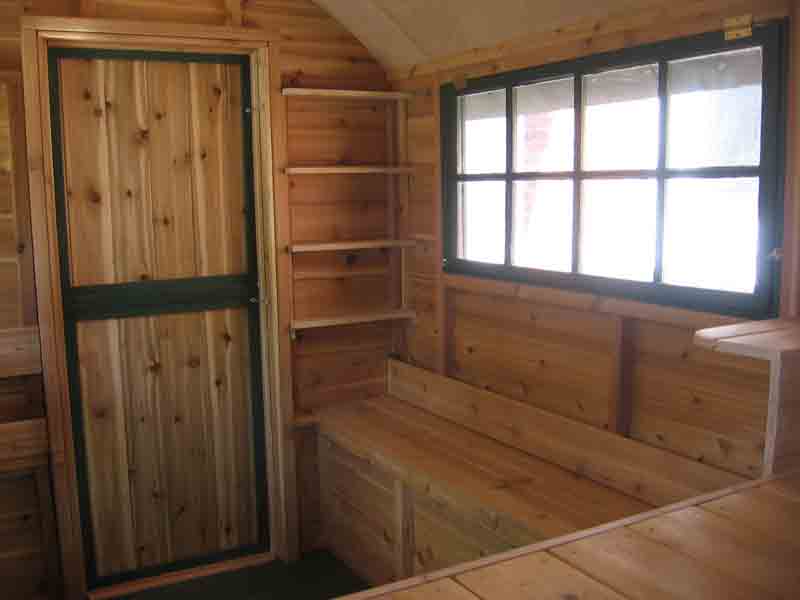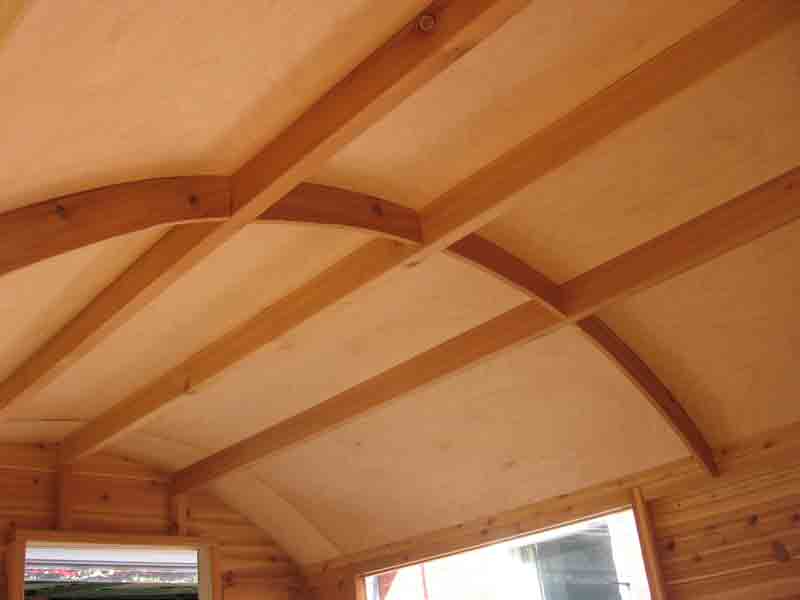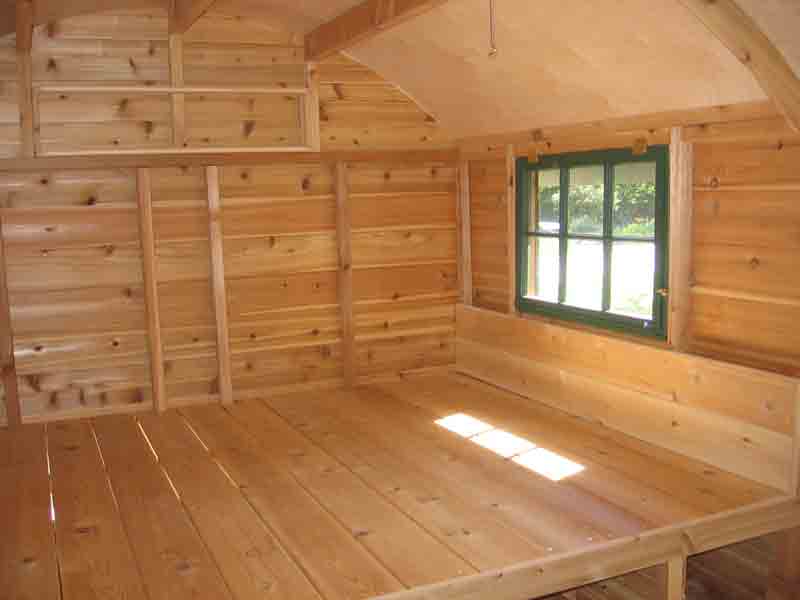 Pam's new caravan: wide 12 ft ledge
check it out on Pam's blog: mynewcaravan.wordpress.com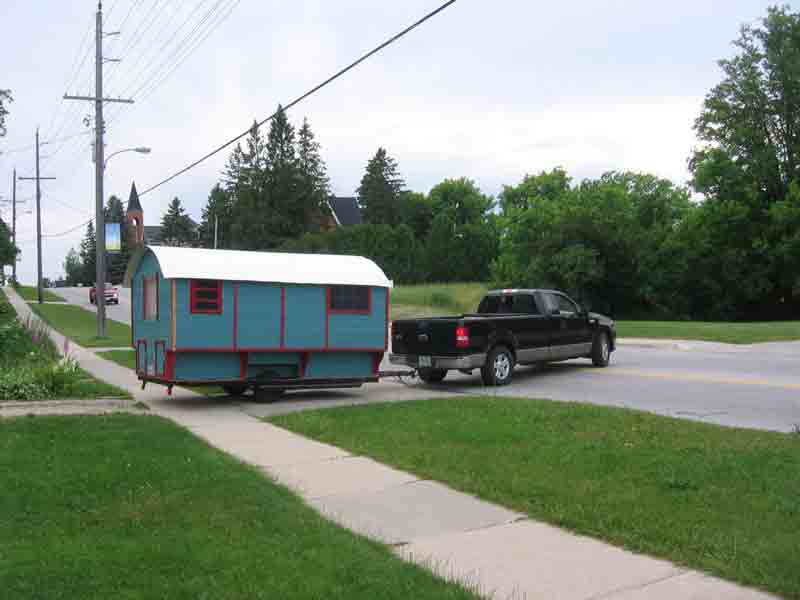 Cramalot, a rebuild of a 1970s Scotty Highlander, with a gypsy flair.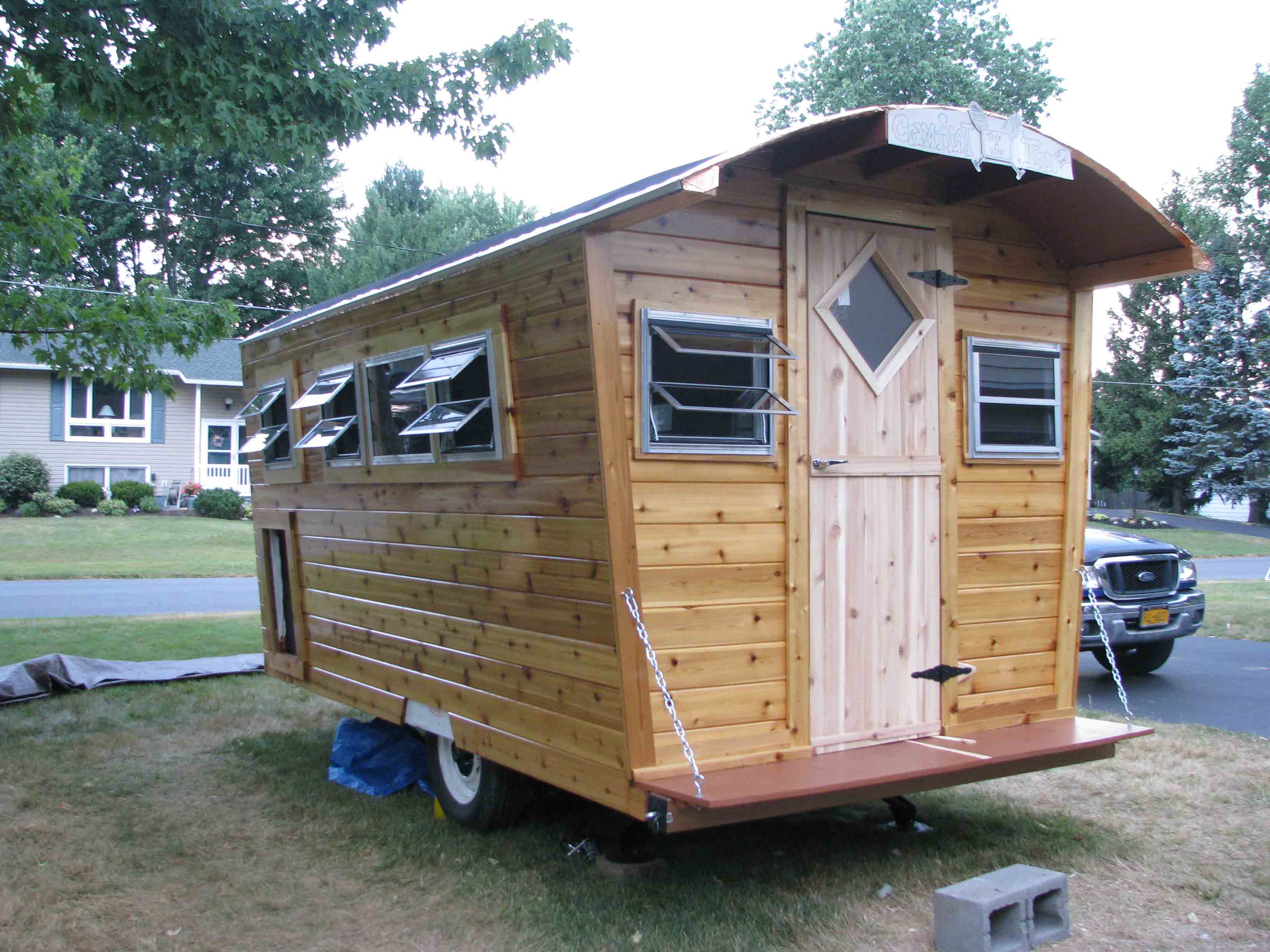 Minnie, a tiny ledge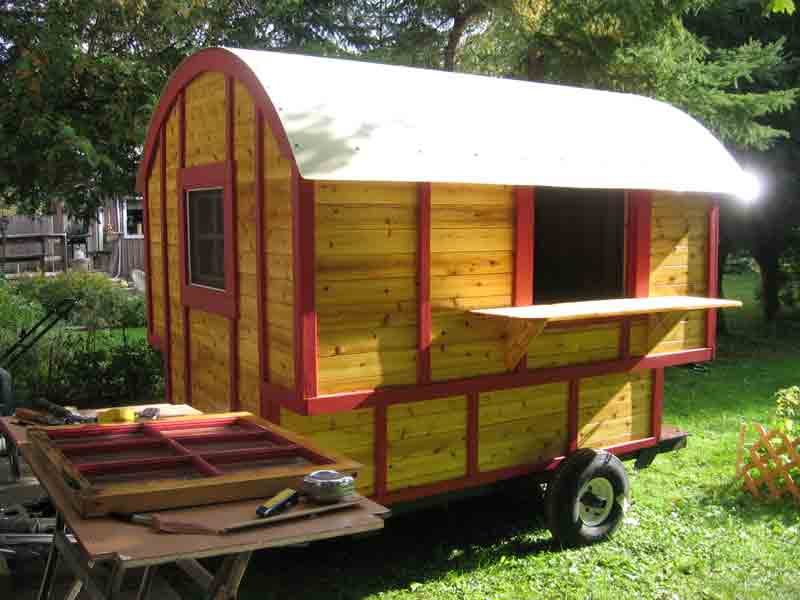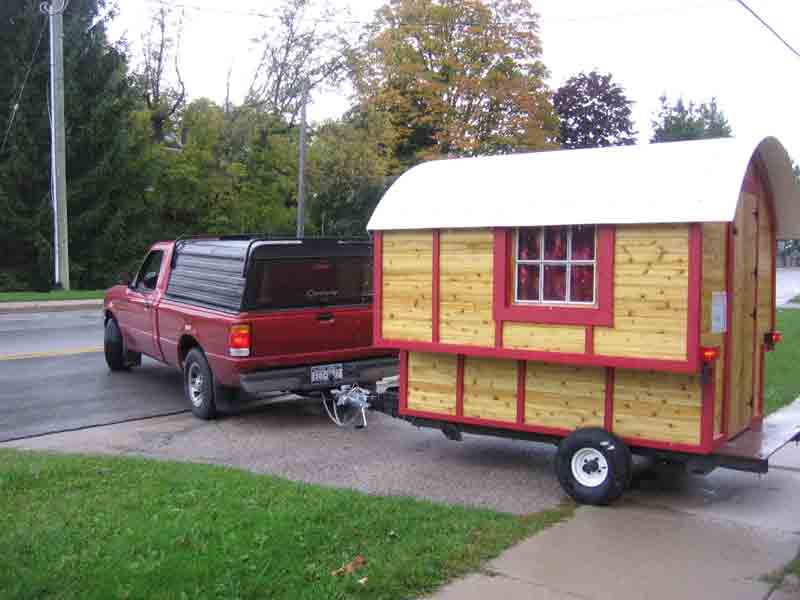 Whether you build your caravan yourself or I help you, my goal is to foster your creativity and bring your dream to life.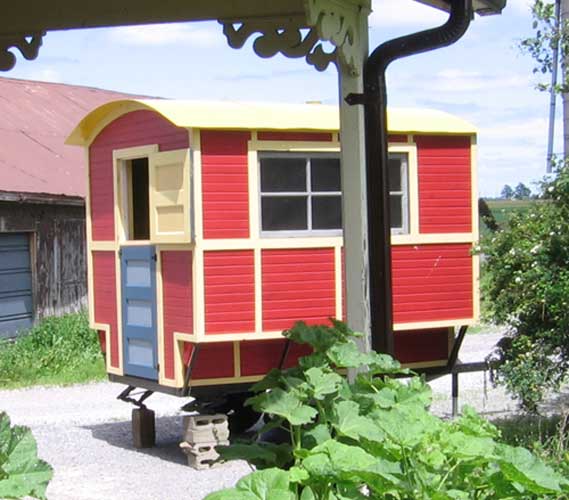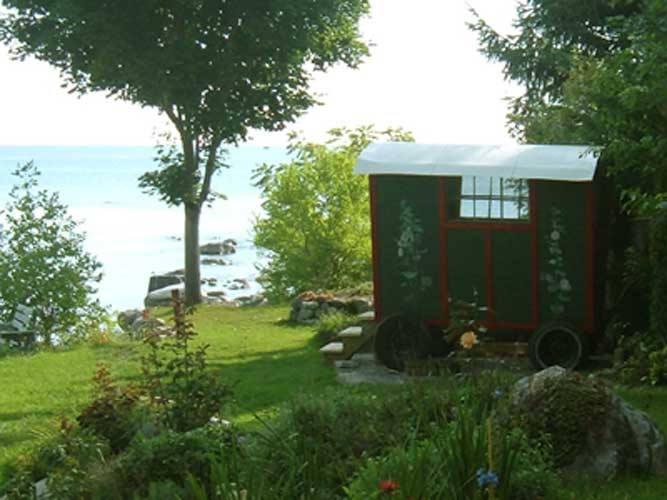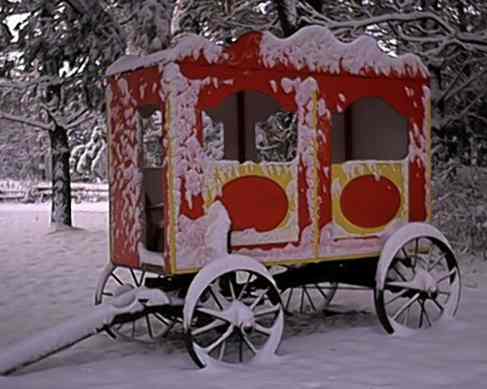 Gypsy Camp at NERO Canada
For our history and pictures of all our caravans, click here
Want to build your own caravan? click here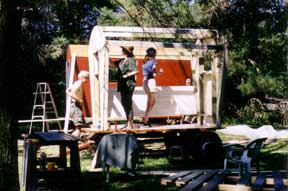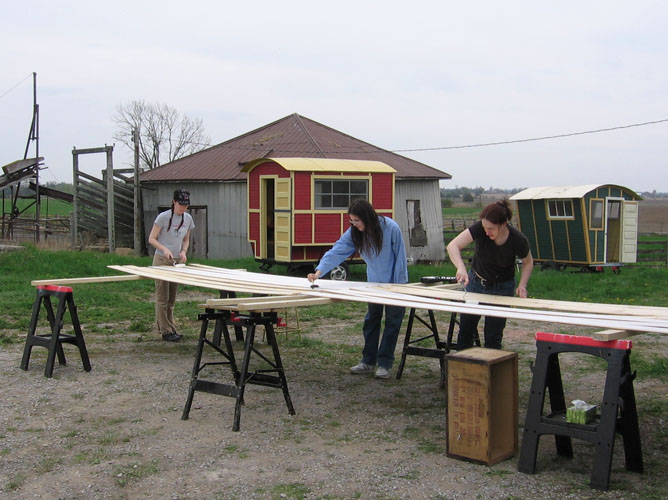 For Pictures of Other Homemade Caravans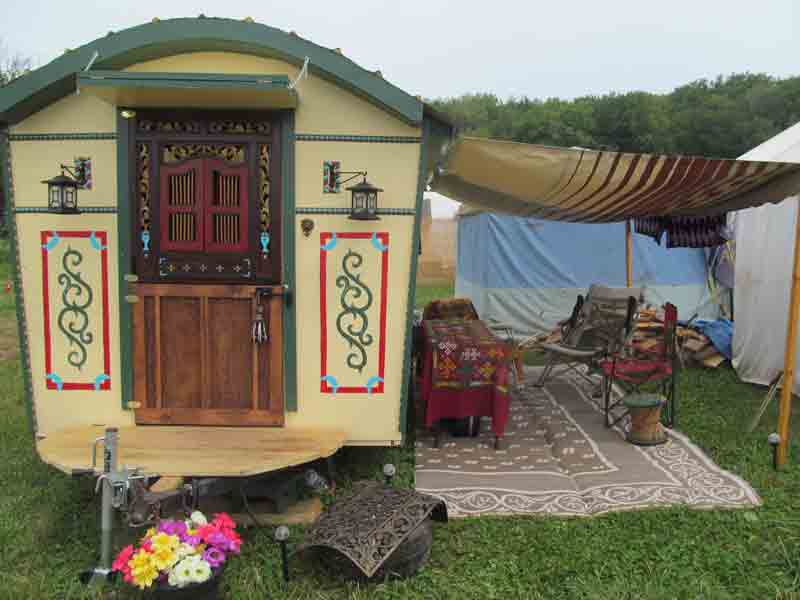 and Links to related sites, click here
For Ideas about caravan uses, click here
For Design possibilities, click here
In March 2013 I drove to Wisconsin to visit Circus World Museum.
Imagine being surrounded by these awesome circus wagons!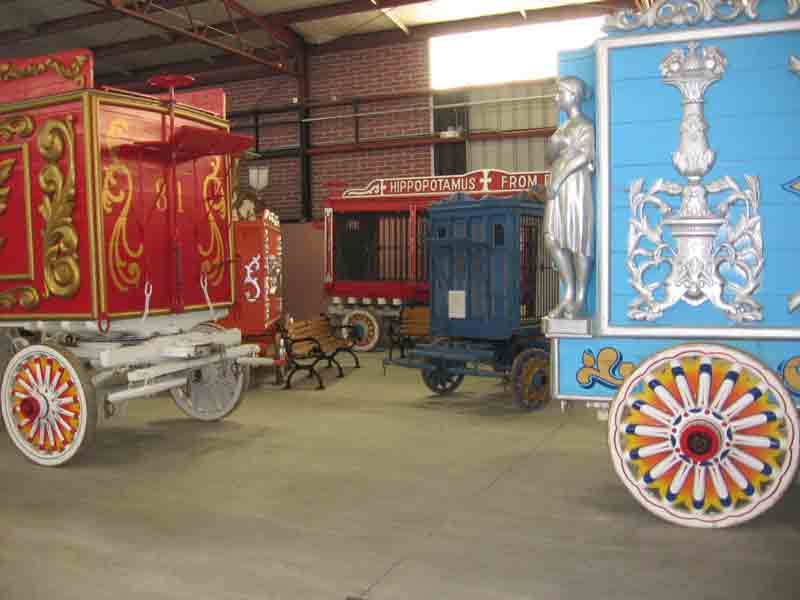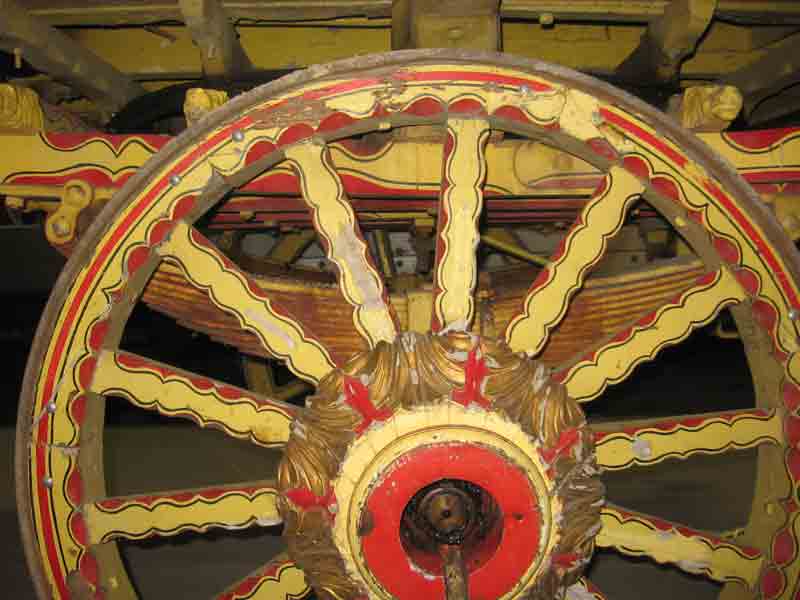 To inspire you, here's a link to a Yahoo group dedicated to caravan building: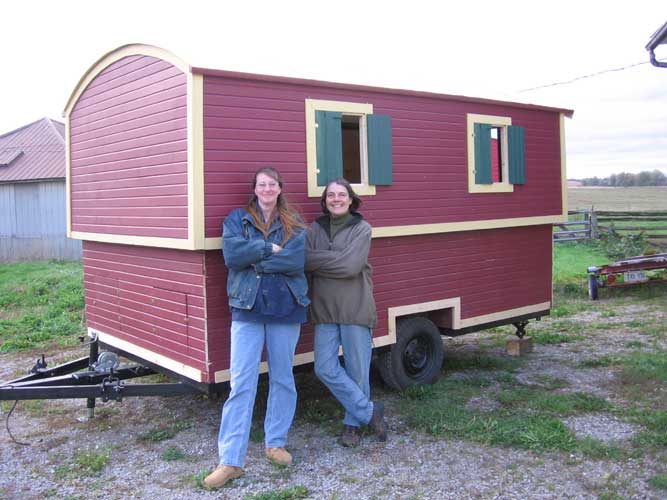 http://groups.yahoo.com/group/vardoshavora/
(519) 986-3157 or daphne@daphnescaravans.com