Inspiring Individuality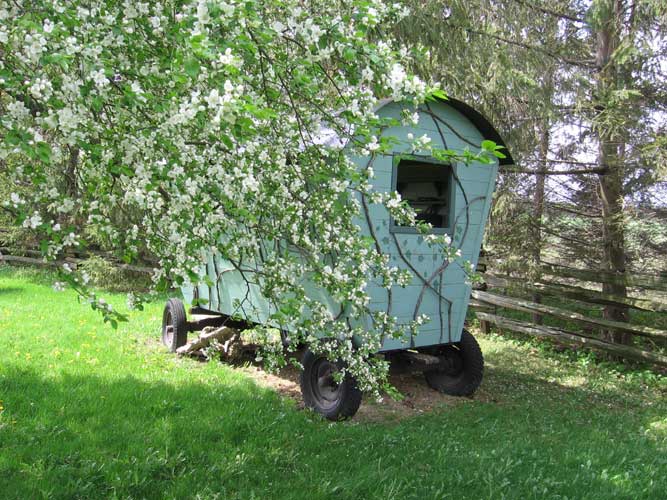 Next local workshop: May 2015
for information, click here
Winter,
time for caravan dreaming in the snow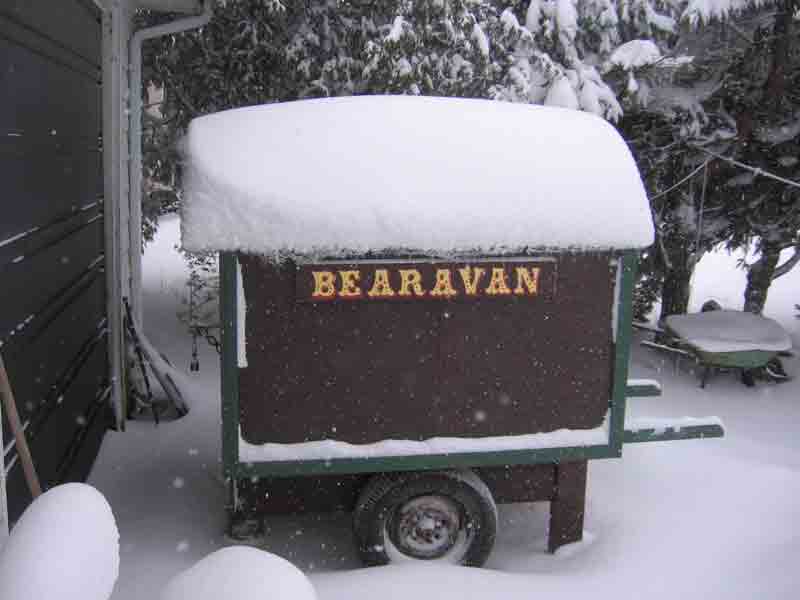 MERRY CHRISTMAS Tristen and Eric!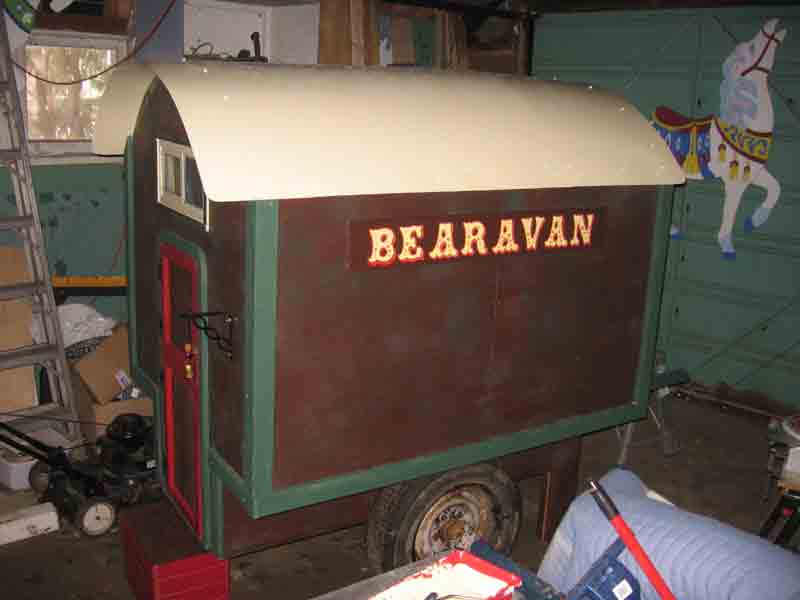 The BEARAVAN can finally come out of hiding!
(and my car will fit back in the garage)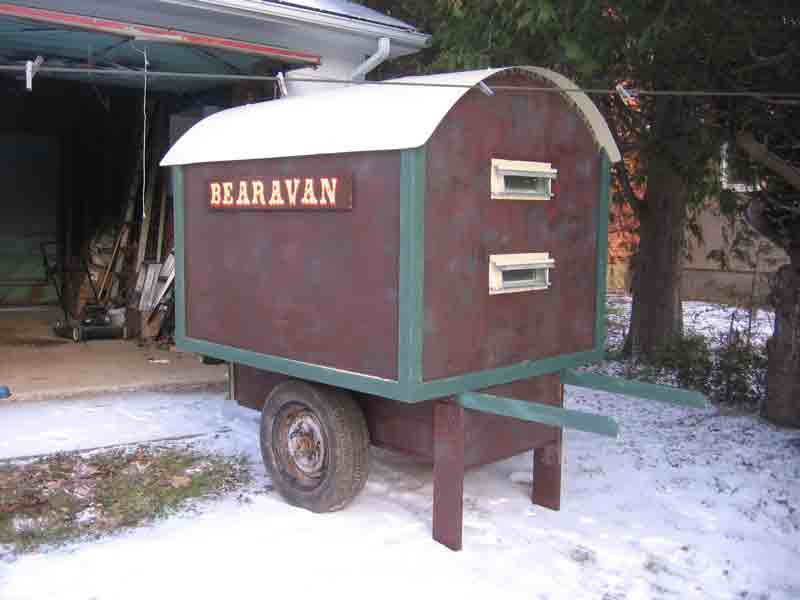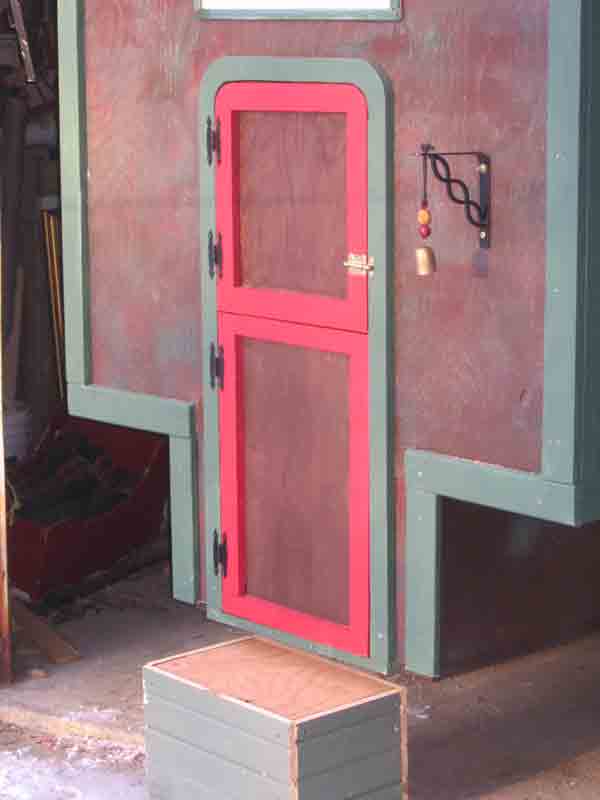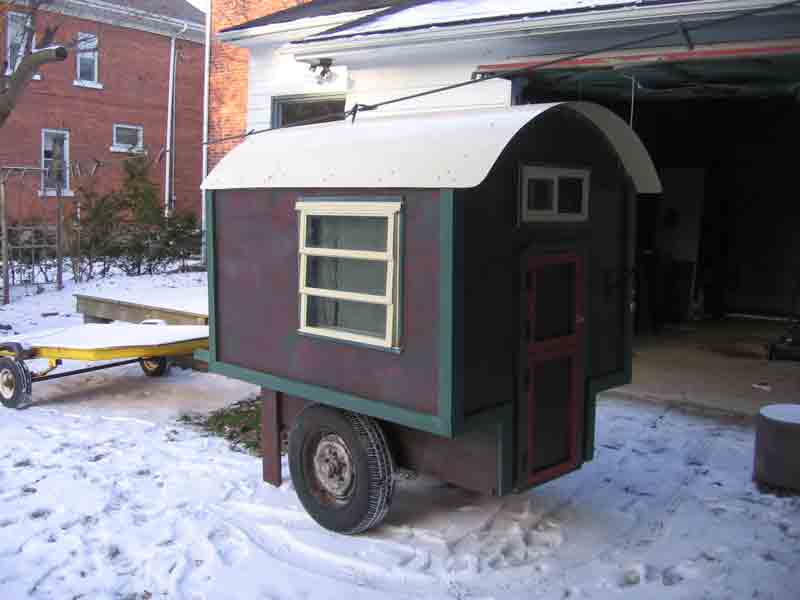 5`long, 5`high, made to be moved around in your garden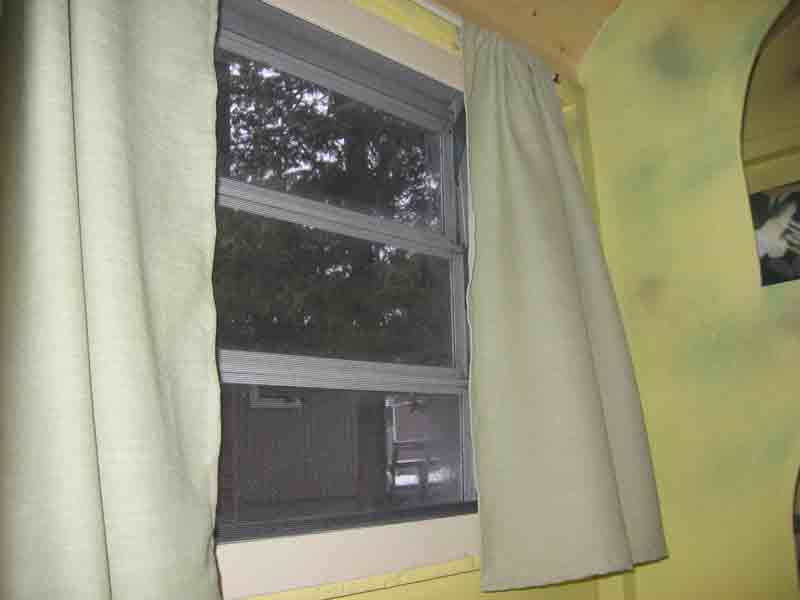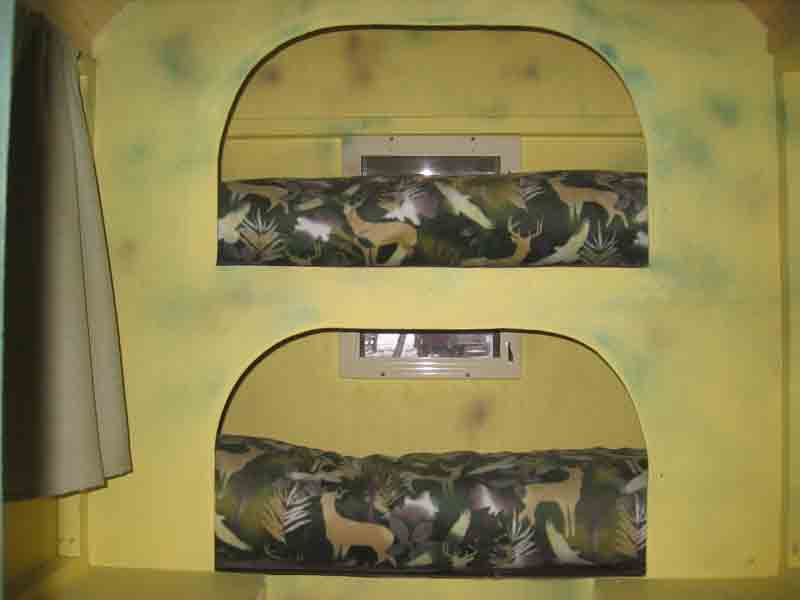 with bunk beds and tiny camper windows
Small Ledge Wagon SOLD
8' long, 6' wide, 6.5' high, enclosed single bed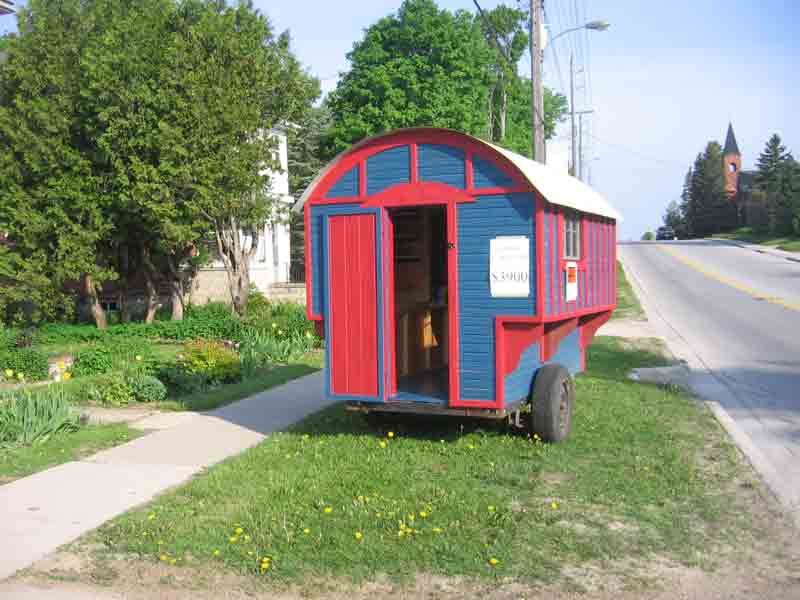 Whether you build your caravan yourself or I help you, my goal is to foster your creativity and bring your dream to life.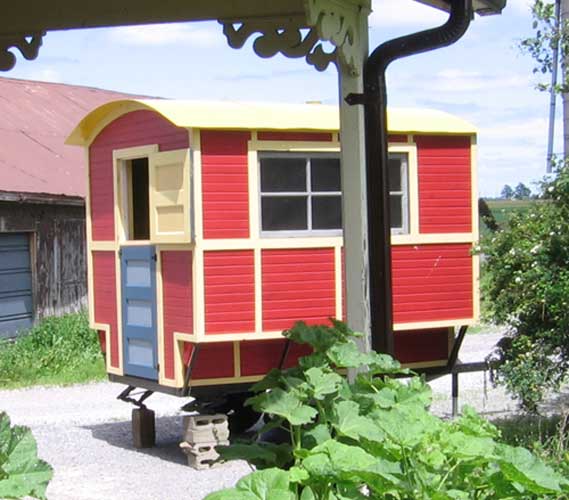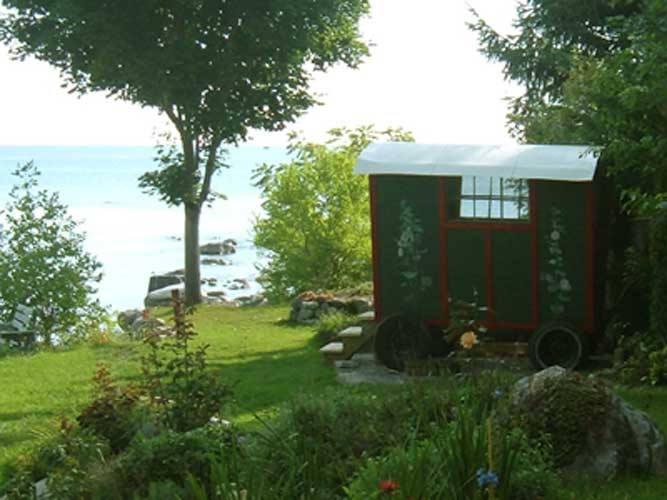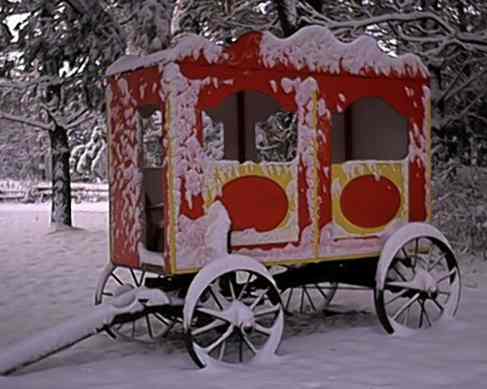 Gypsy Camp at NERO Canada
For our history and pictures of all our caravans, click here
Want to build your own caravan? click here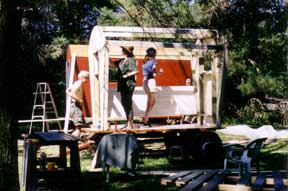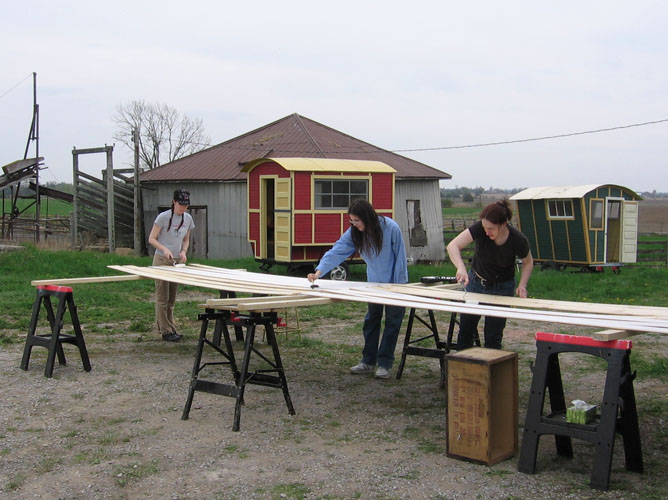 For Pictures of Other Homemade Caravans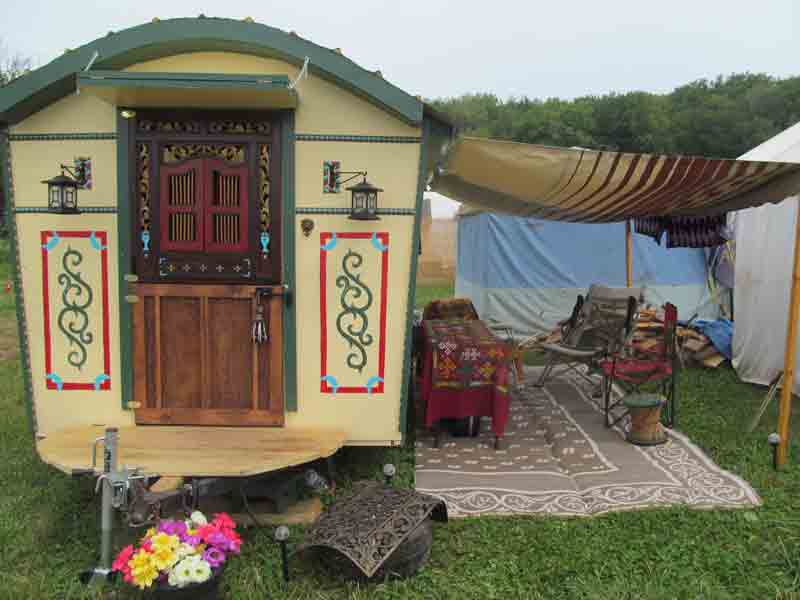 and Links to related sites, click here
For Ideas about caravan uses, click here
For Design possibilities, click here
In March 2013 I drove to Wisconsin to visit Circus World Museum.
Imagine being surrounded by these awesome circus wagons!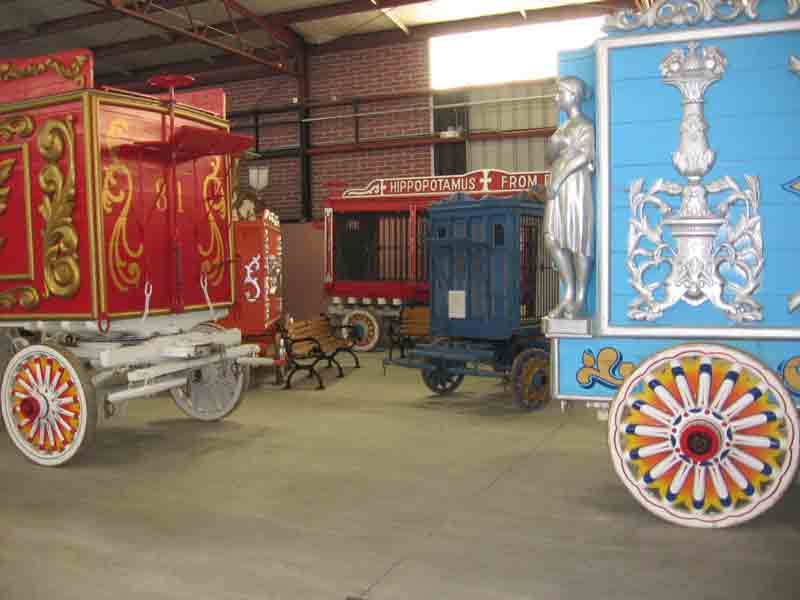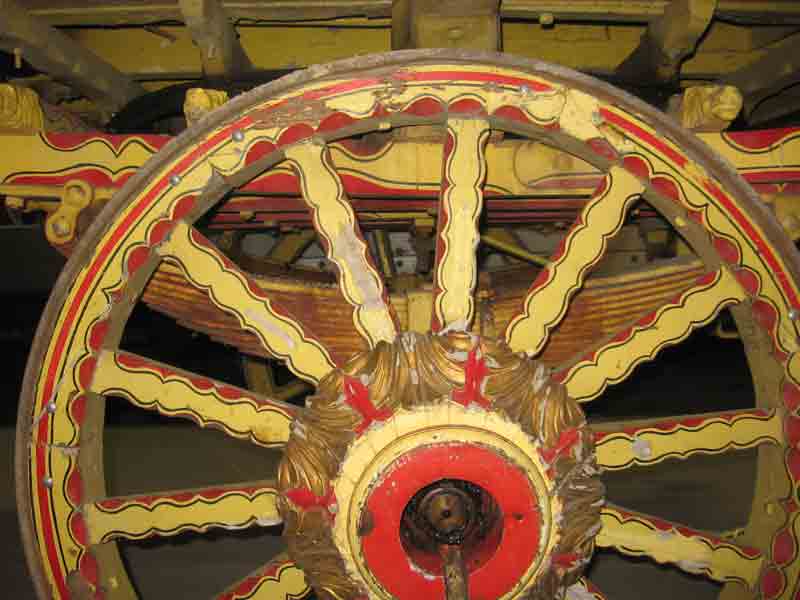 To inspire you, here's a link to a Yahoo group dedicated to caravan building: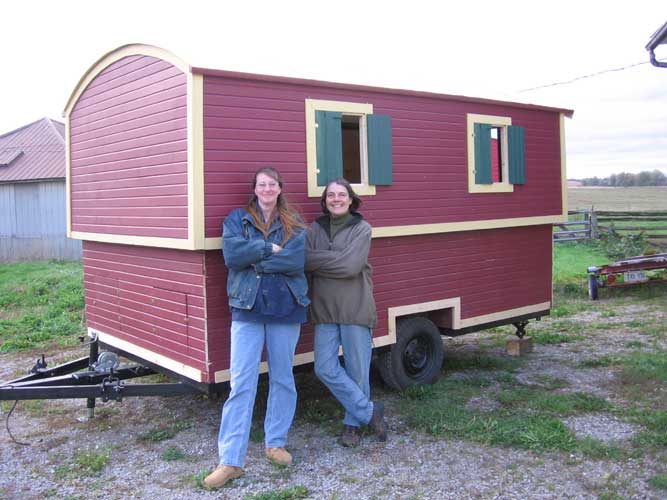 http://groups.yahoo.com/group/vardoshavora/
LATEST CARAVANS:
2014: FINISHED and DELIVERED to NERO CANADA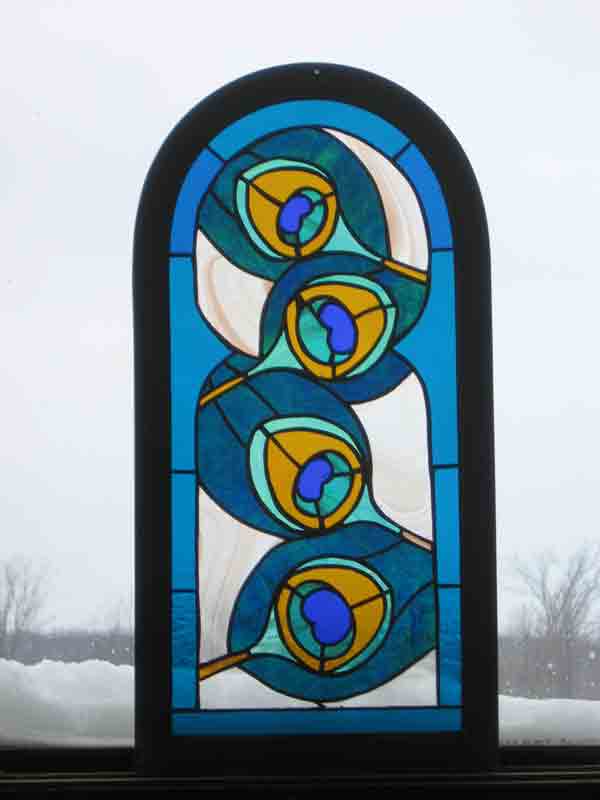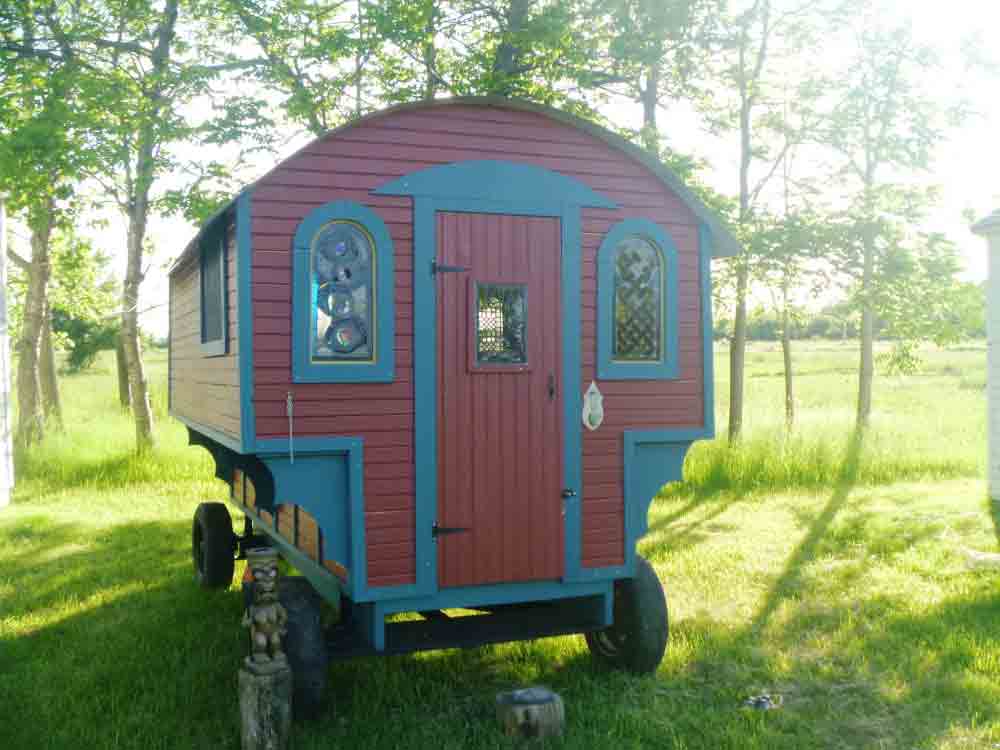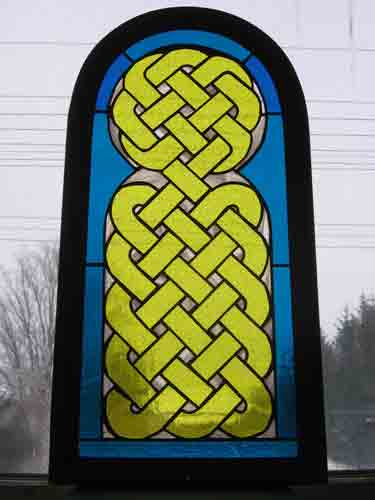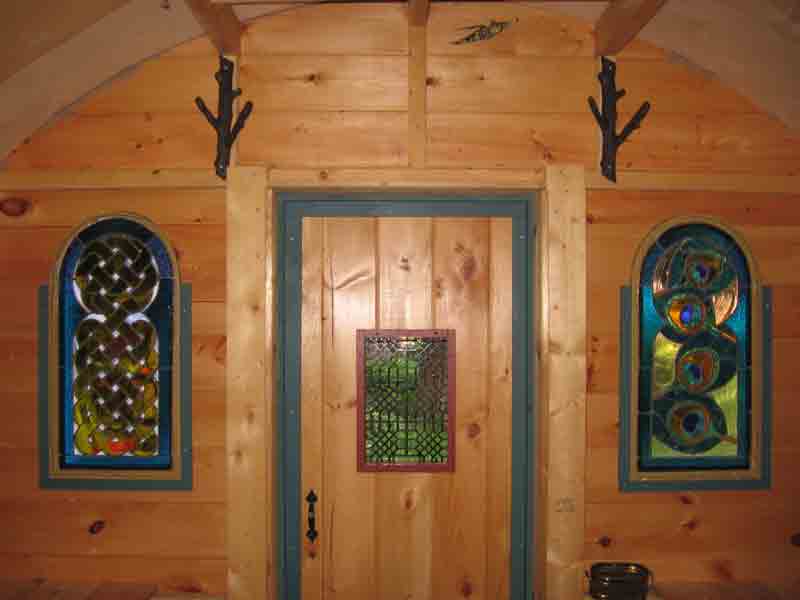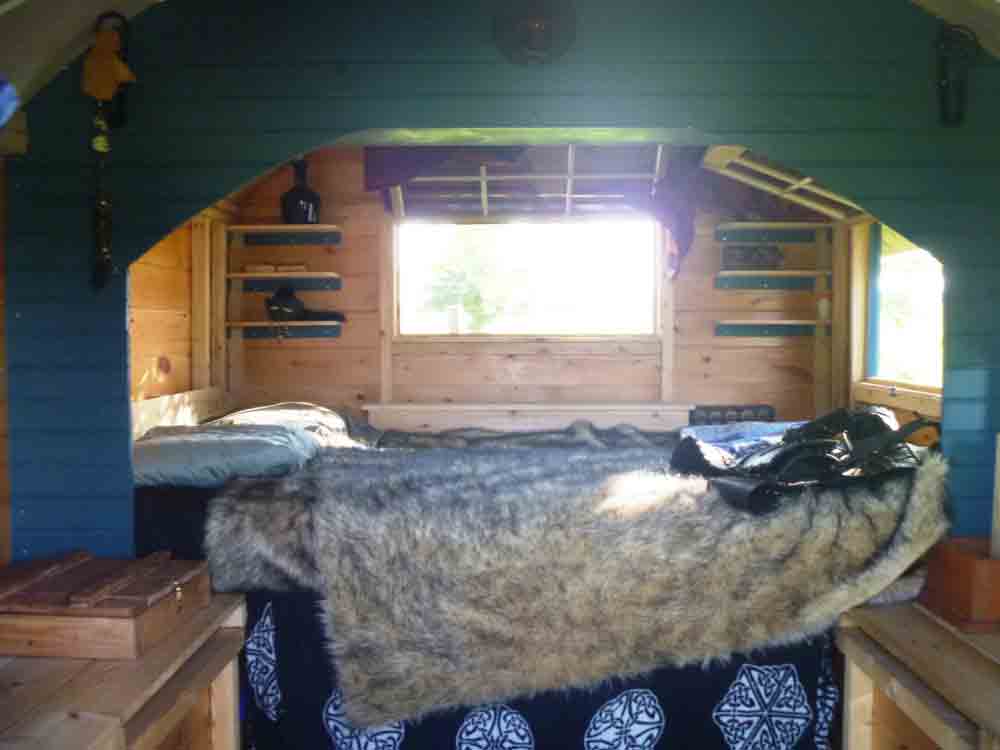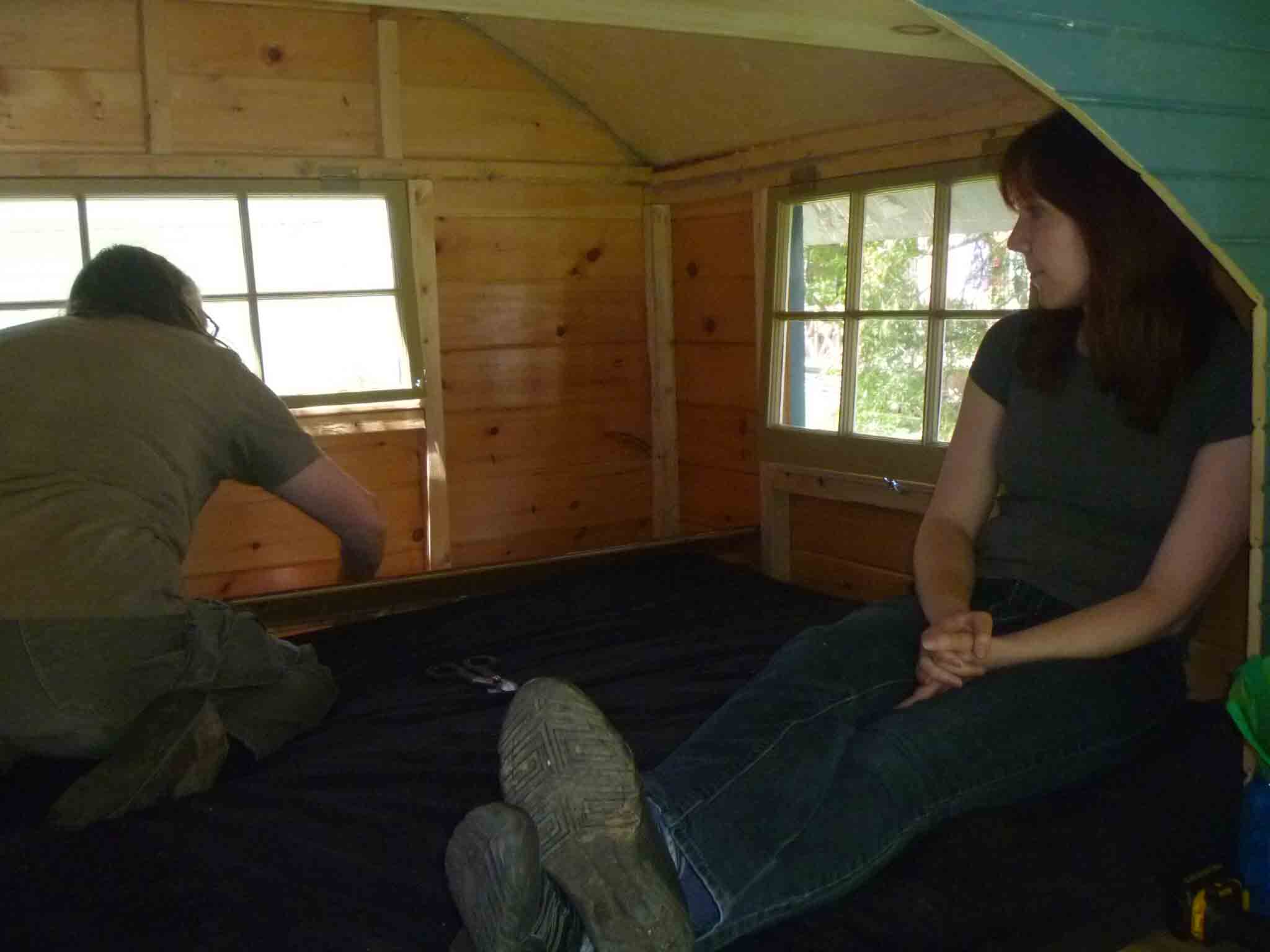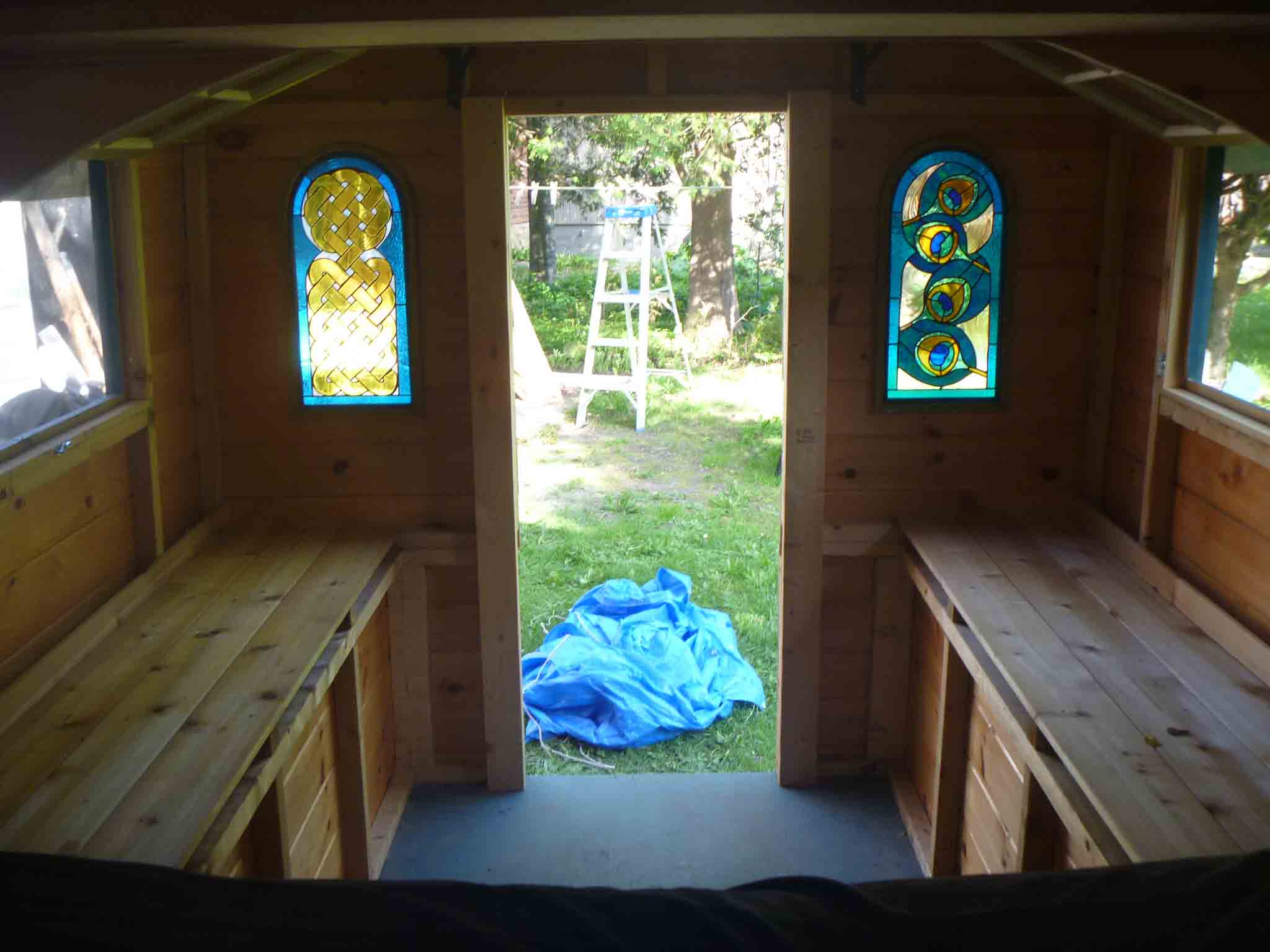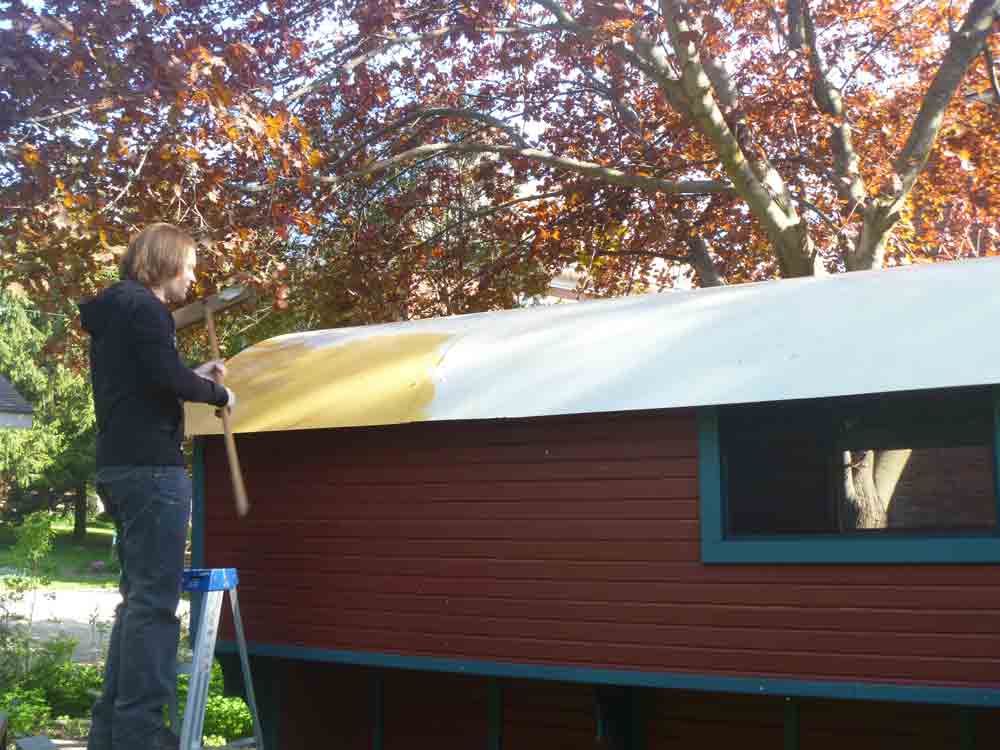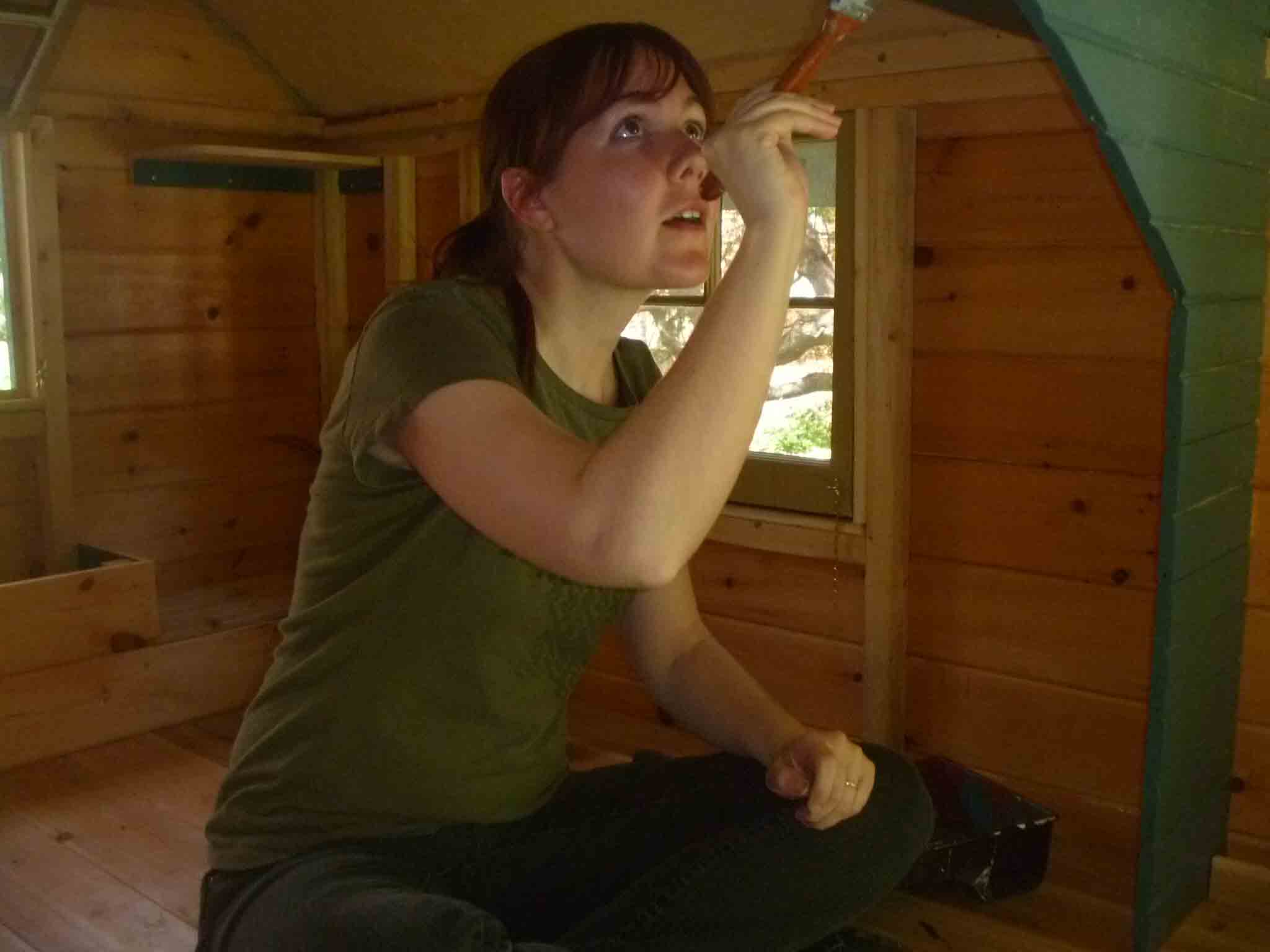 March Break Build in Uxbridge, Ontario
Farmers Market Wagon
Monday, March 10: first job - stripping the old trailer to the frame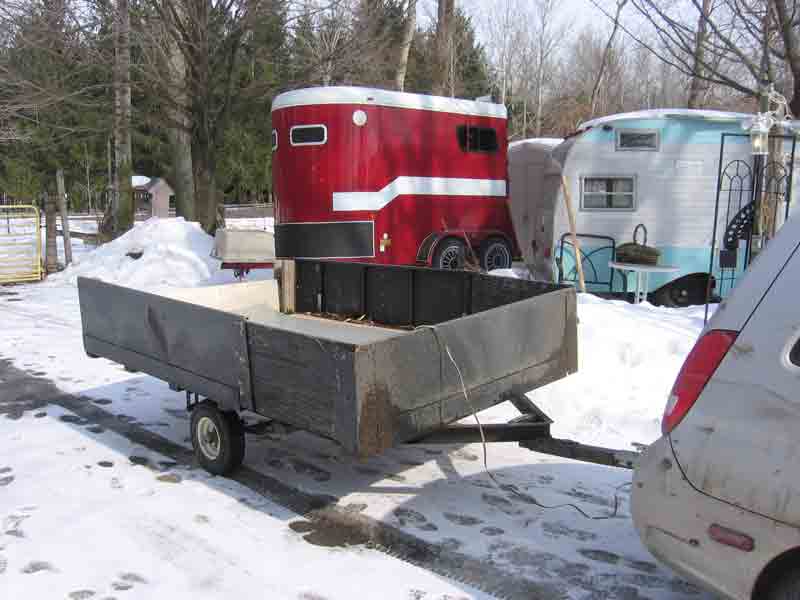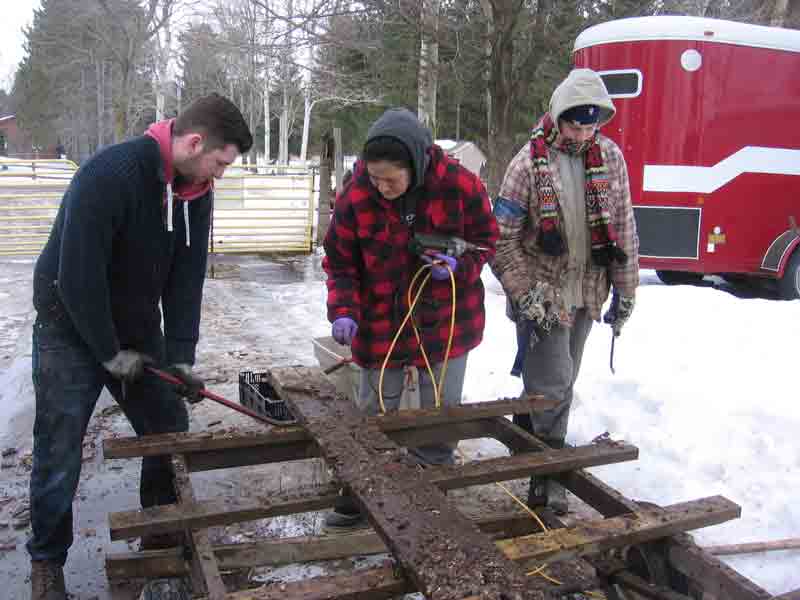 Tuesday, March 11: preparing the floor and starting the framework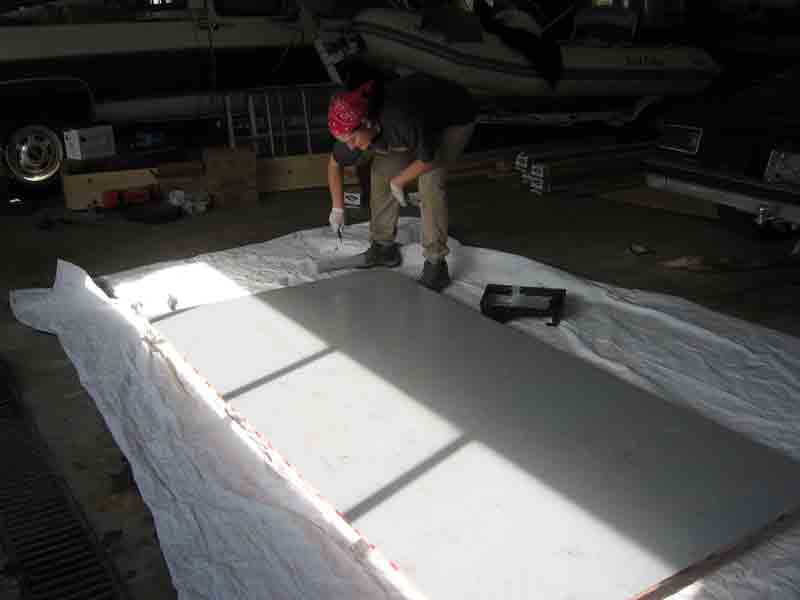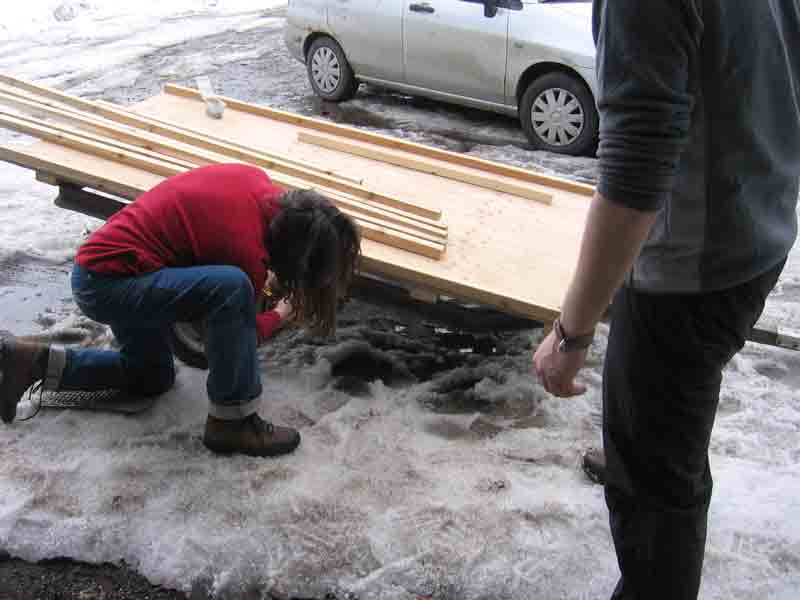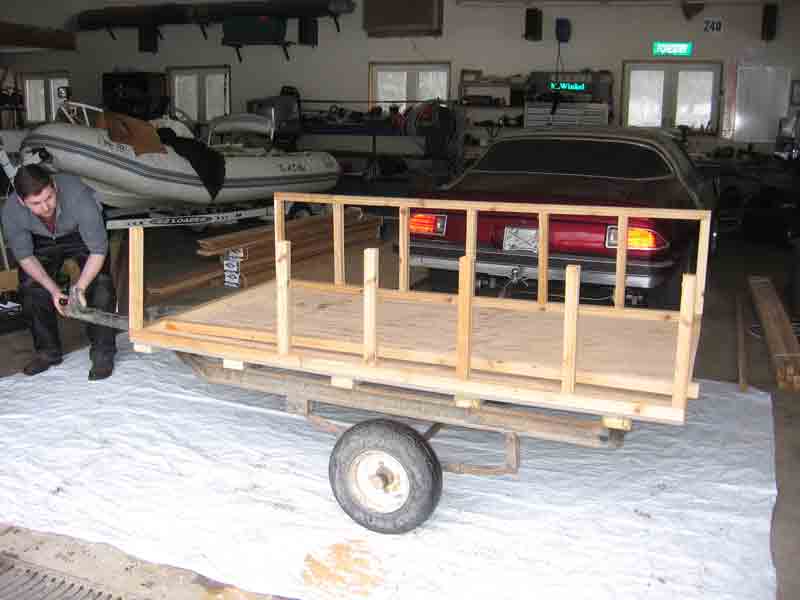 Wednesday, March 12: OH NO - IT'S SNOWING AGAIN!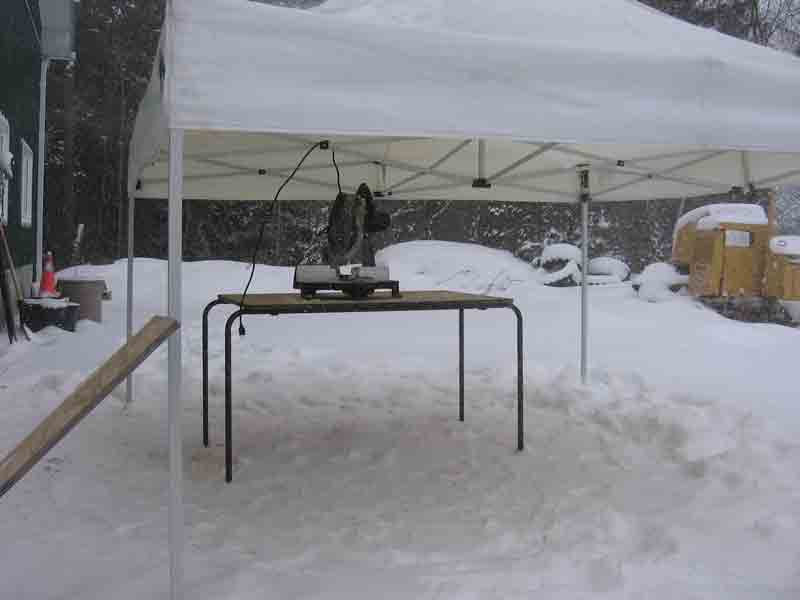 Workspace, Ontario style...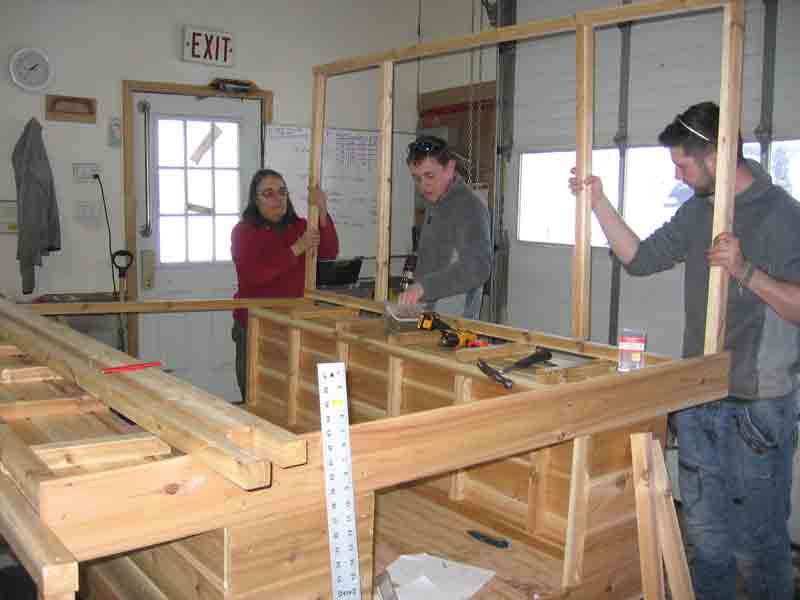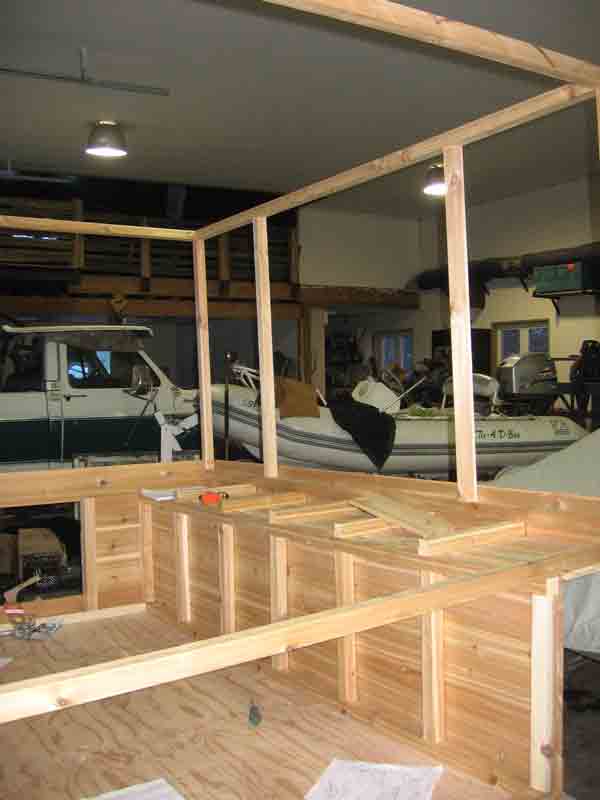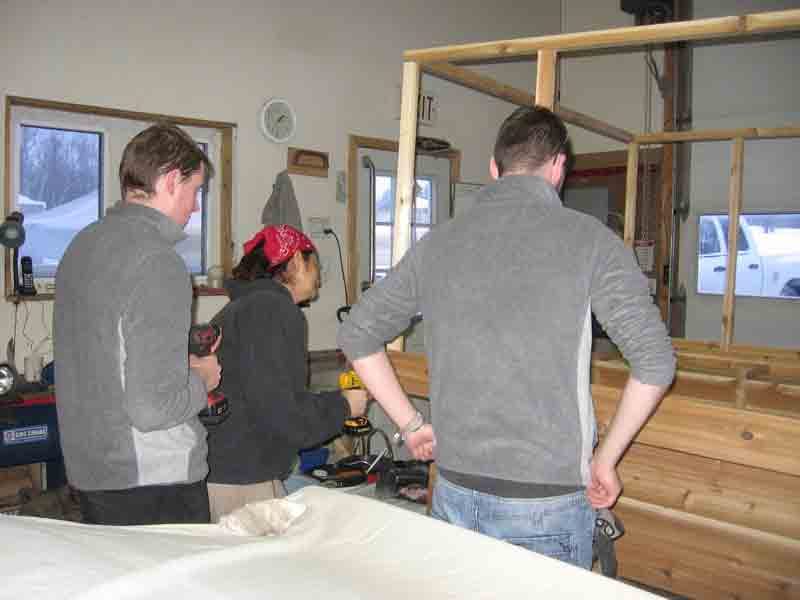 Thursday, March 13: first, help from a neighbour raising a low corner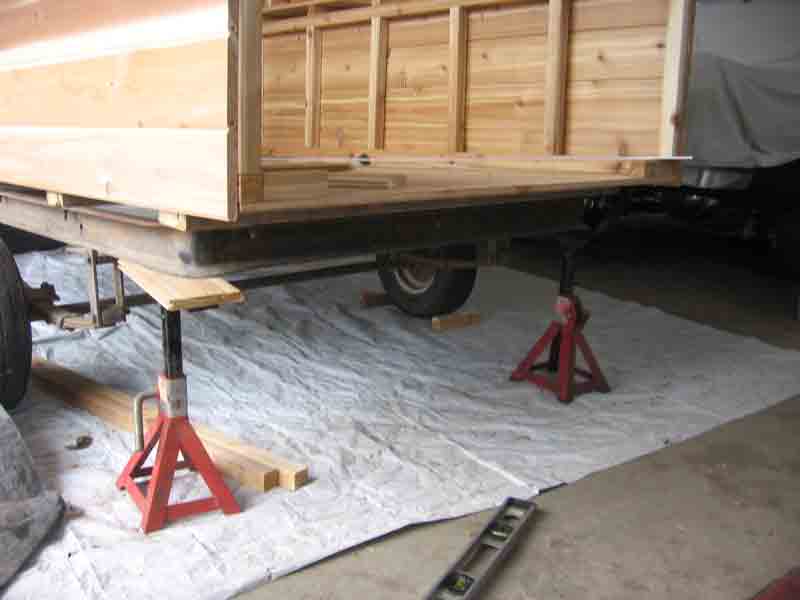 then we squared the frame and put on some walls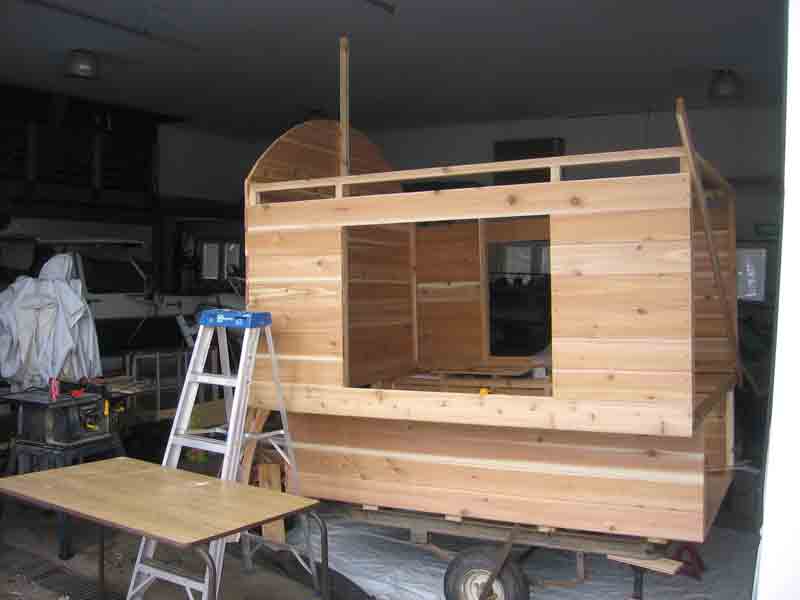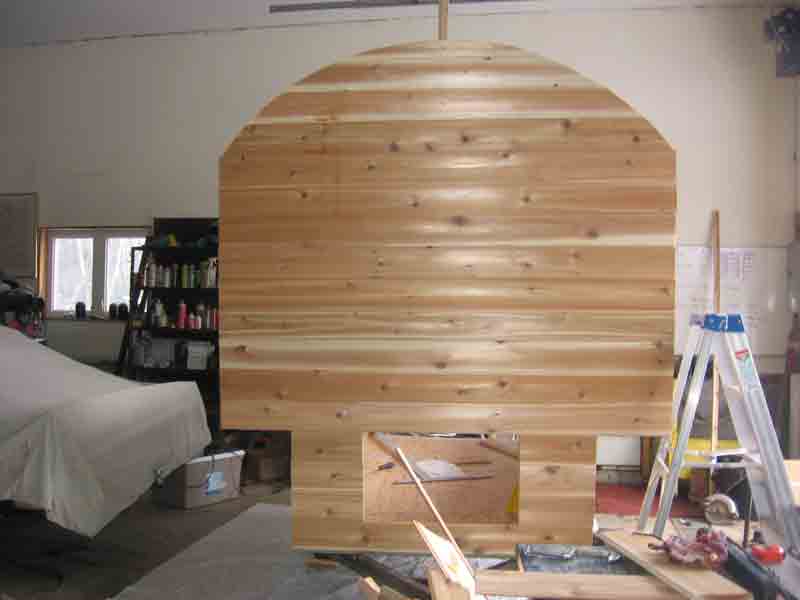 Friday, March 14: finished the walls; started the trim; put up the roof beams;
ready for roofing tomorrow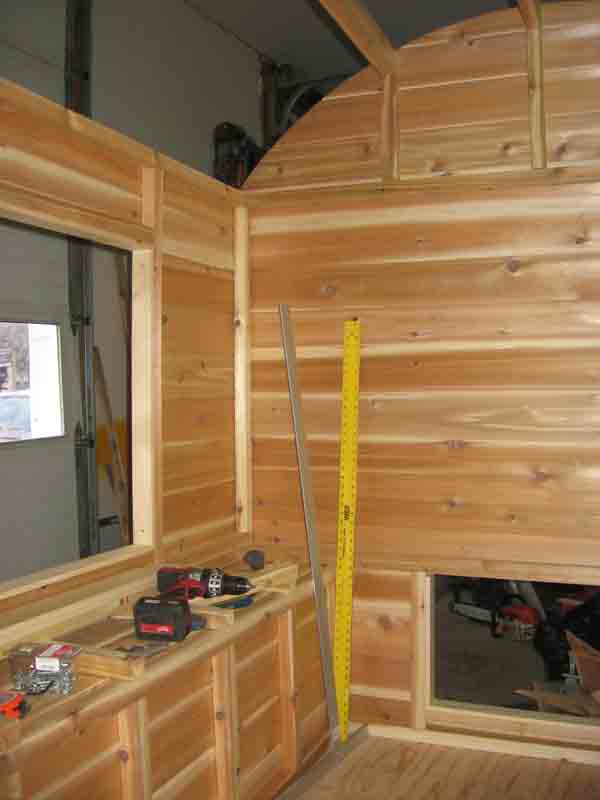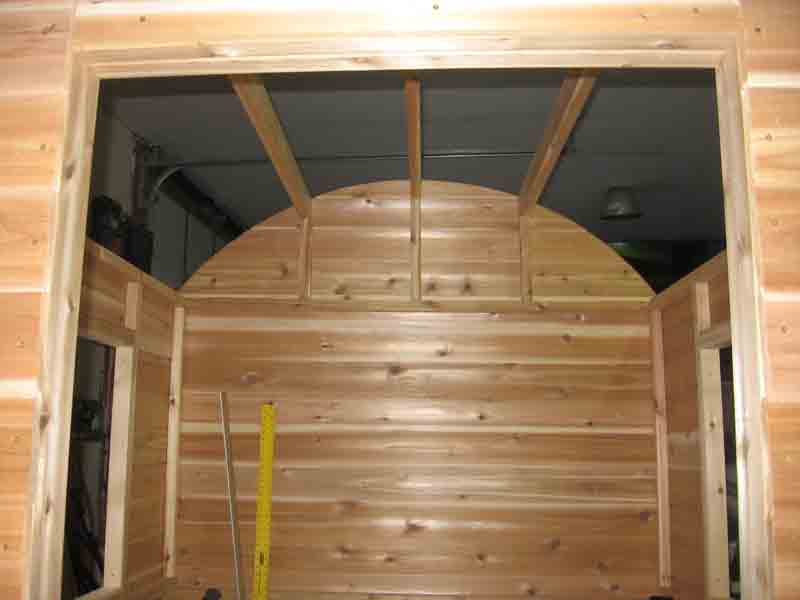 these are the support wings to keep the ledges square
(they're upside down in this picture)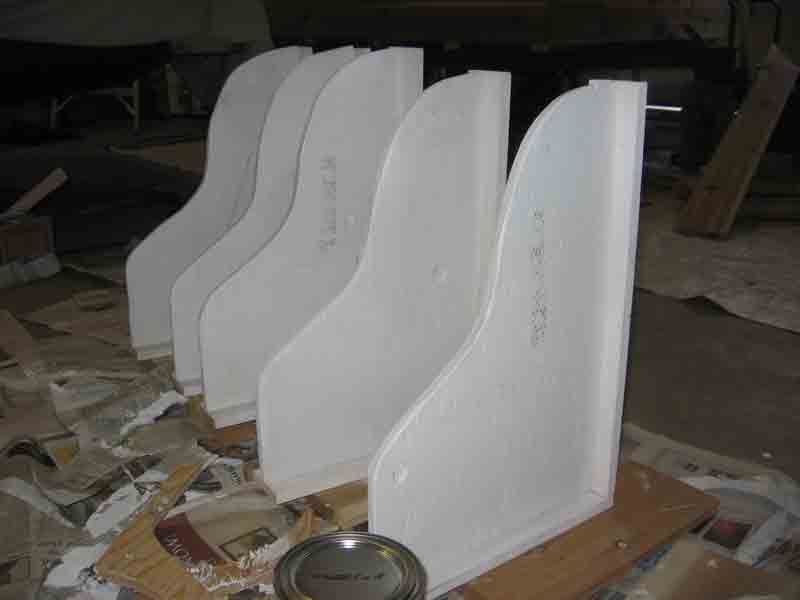 Saturday, March 15: my final day of helping with this project.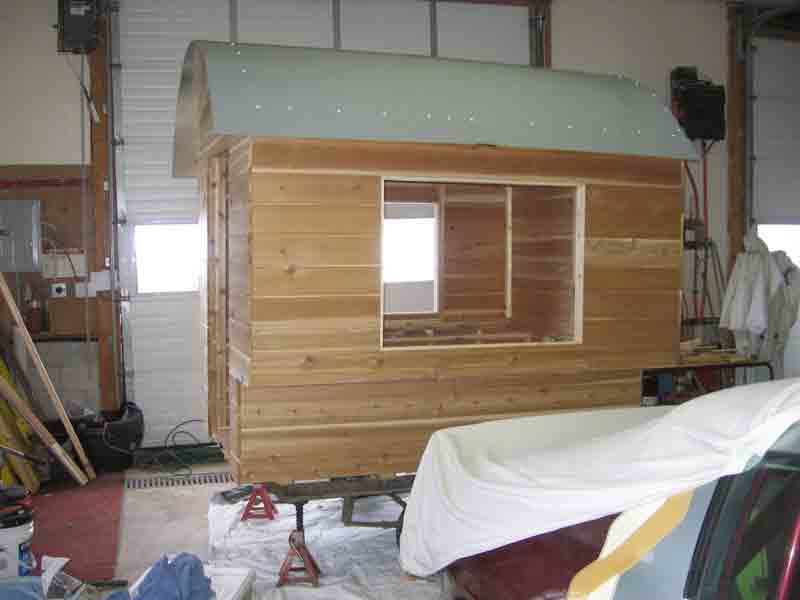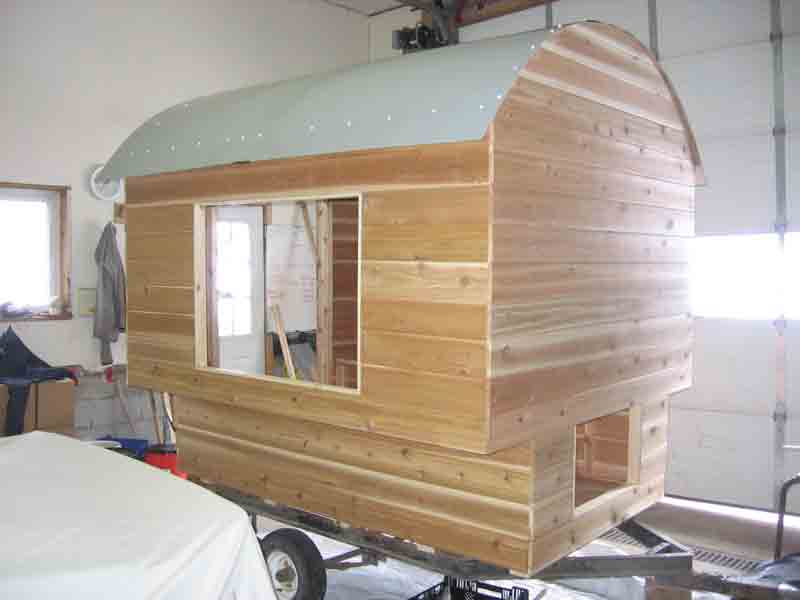 both layers of the roof are on, all the openings are framed, and lots of the trim is pre-cut.
The cedar smells wonderful.
I can't wait to see the finished caravan at the Uxbridge Farmers Market!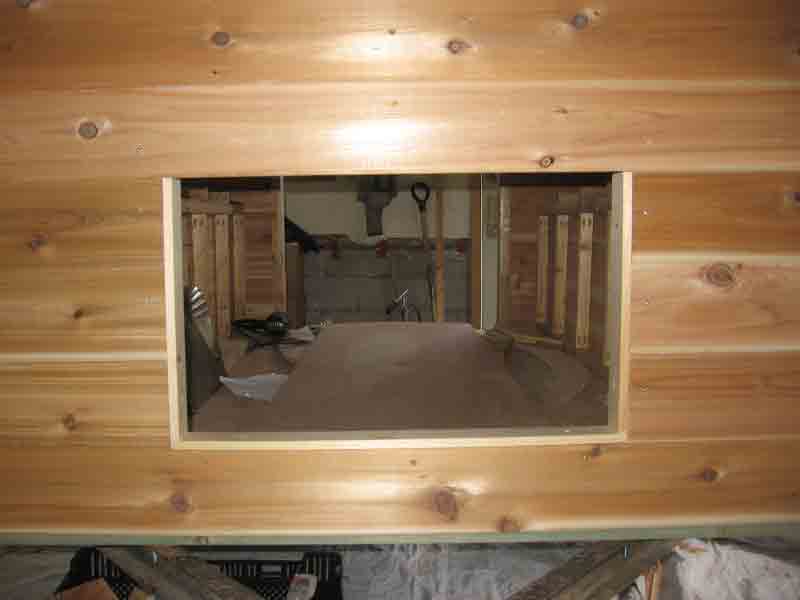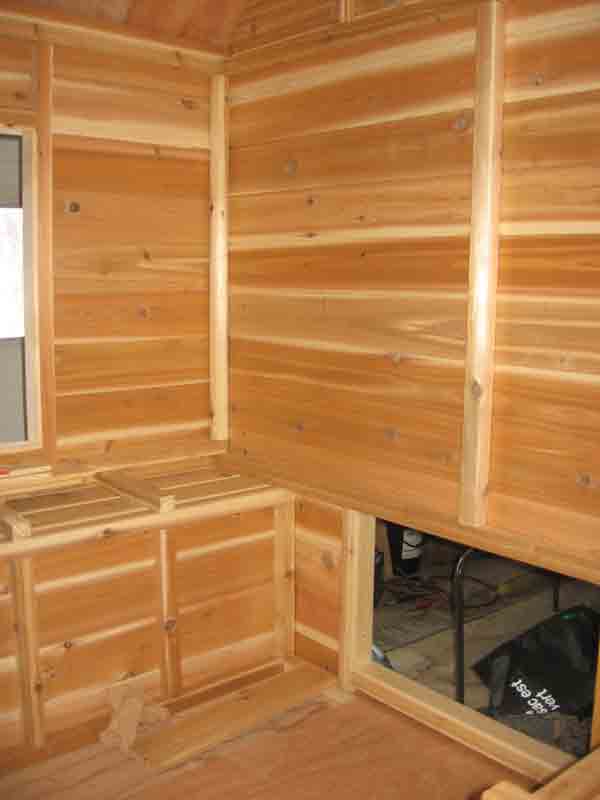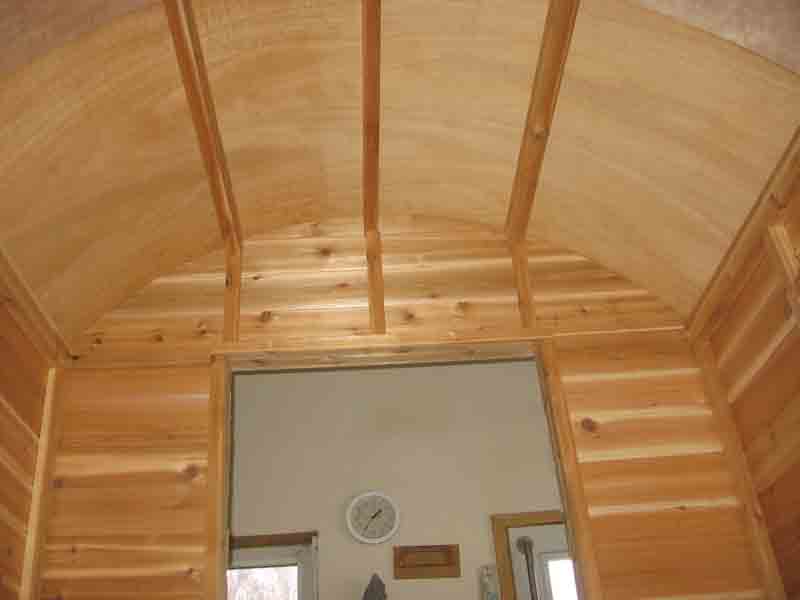 2013: 11 ft Cedar Ledge Wagon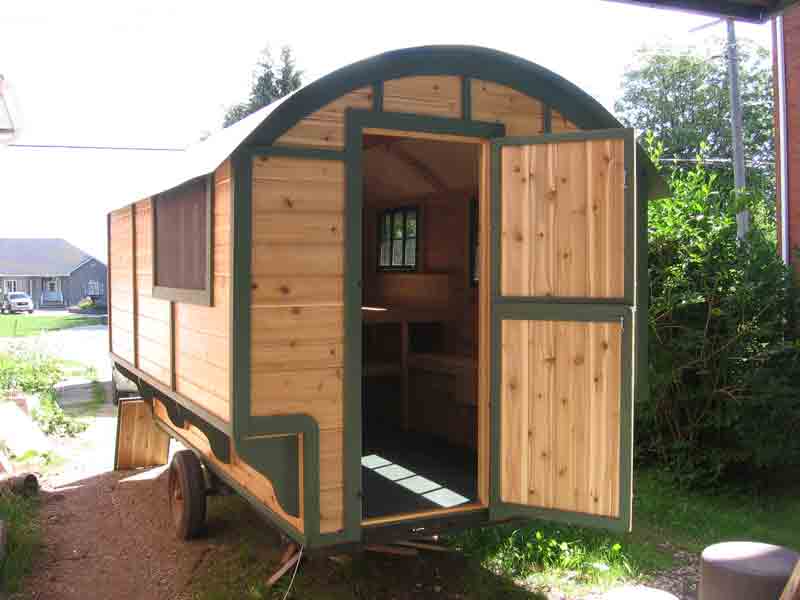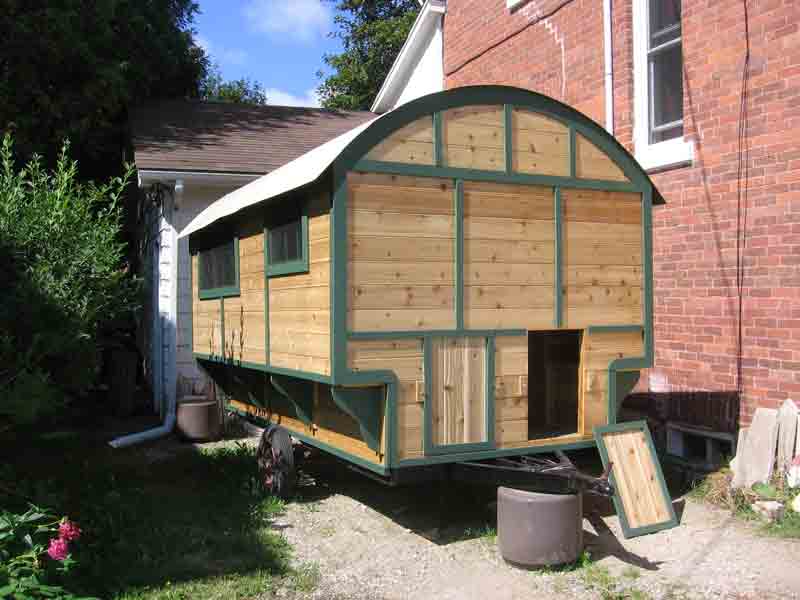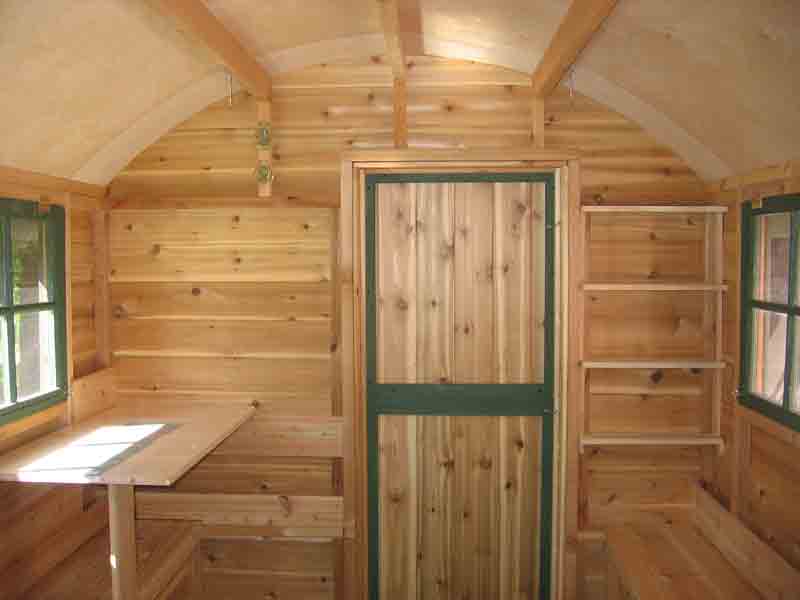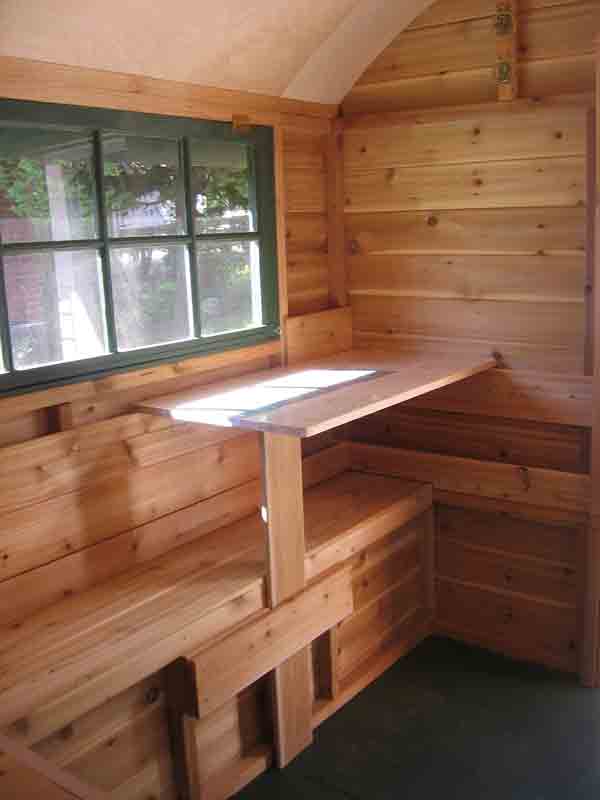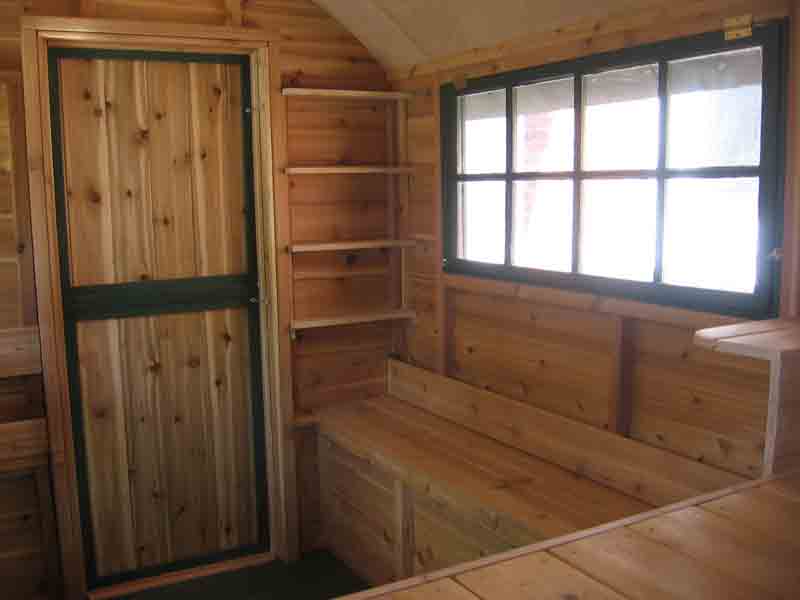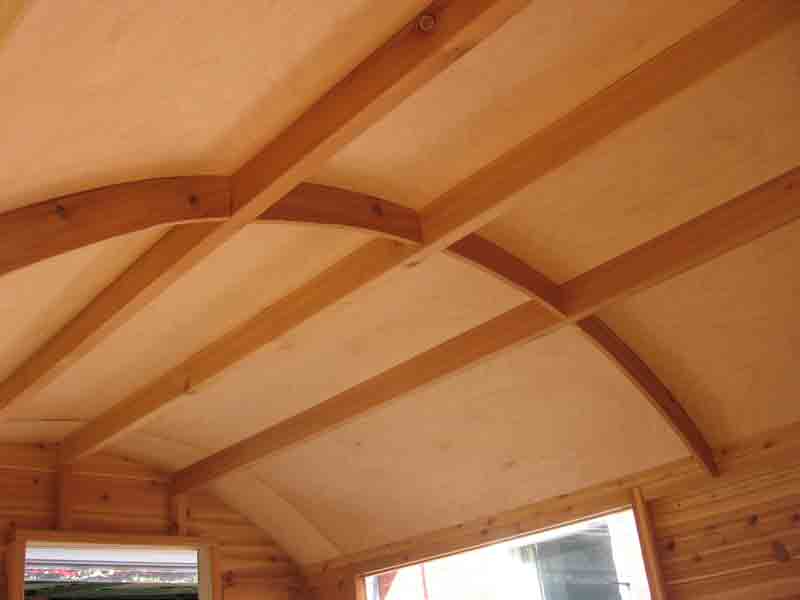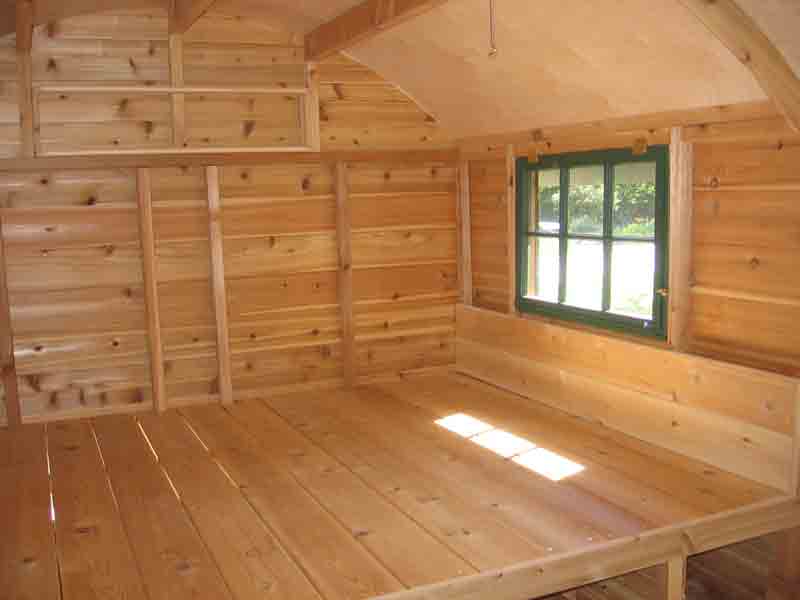 2013: Pam's new caravan: 12 ft ledge
check it out on Pam's blog: mynewcaravan.wordpress.com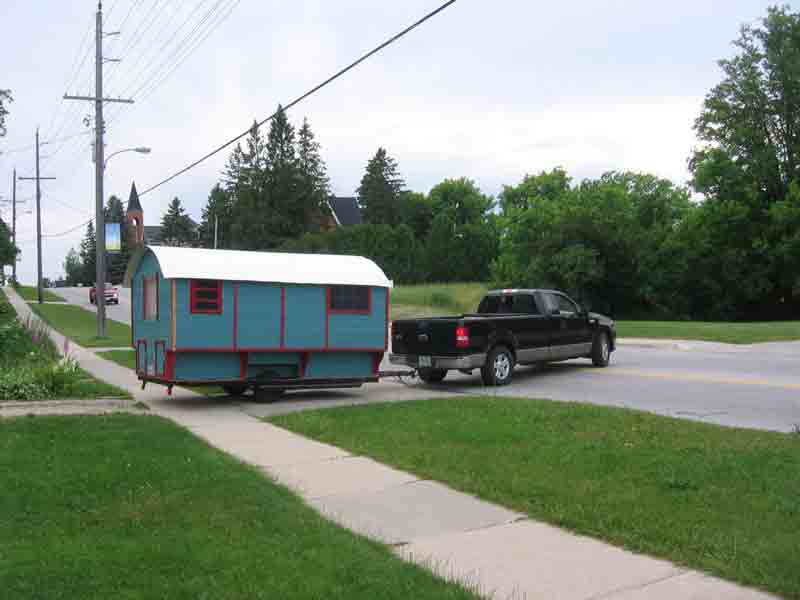 2012:Cramalot, a rebuild of a 1970s Scotty Highlander, with a gypsy flair.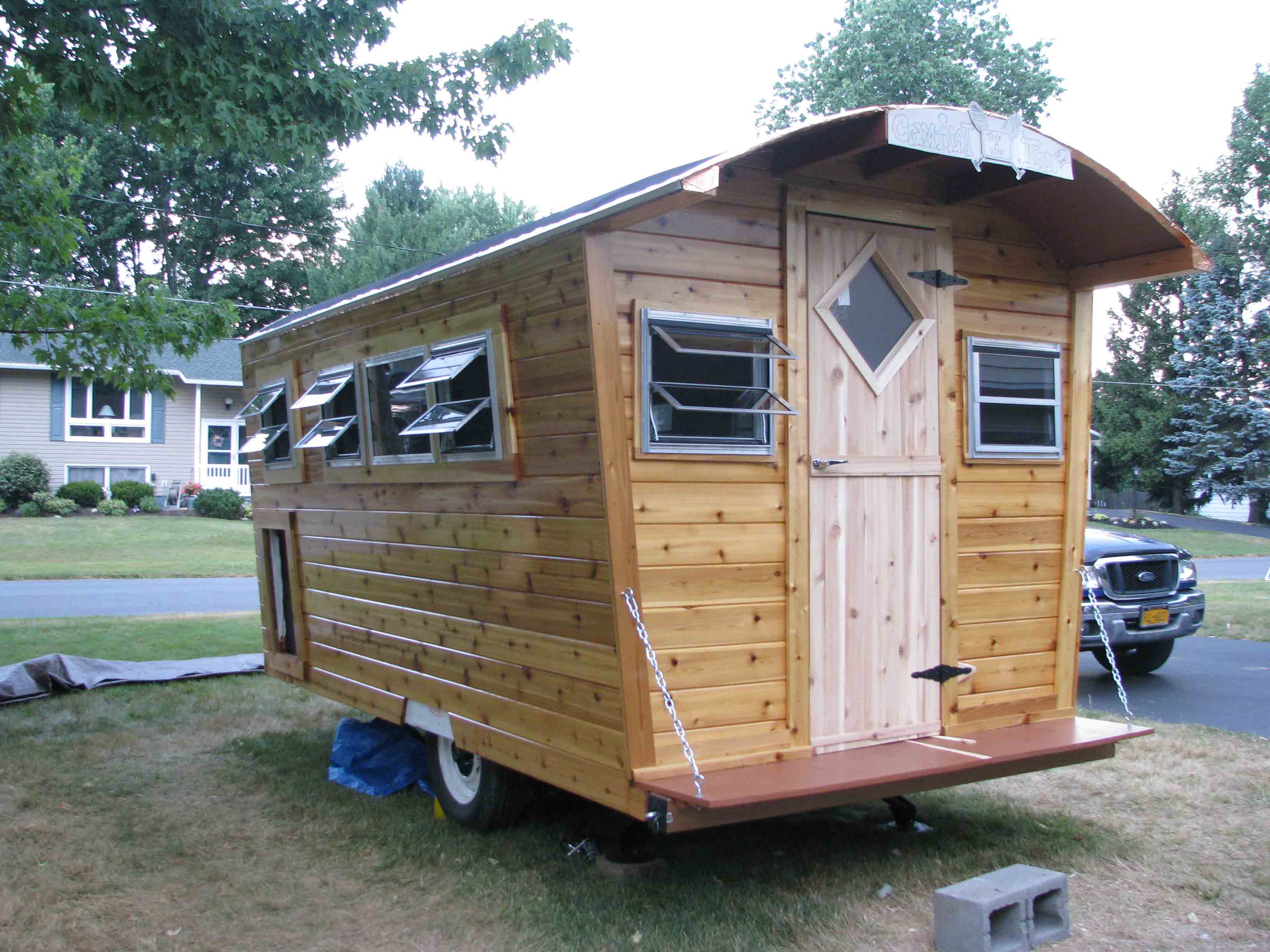 2012: Minnie, a tiny cedar ledge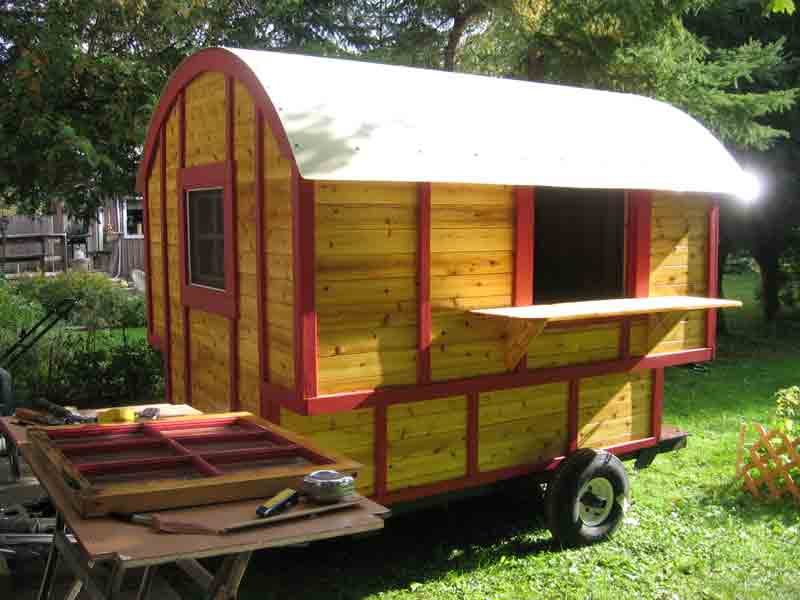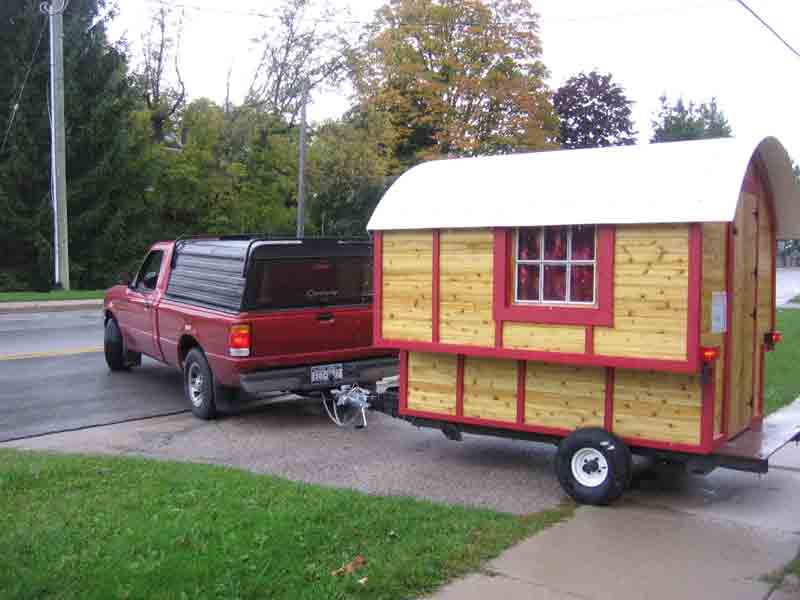 (519) 986-3157 or daphne@daphnescaravans.com